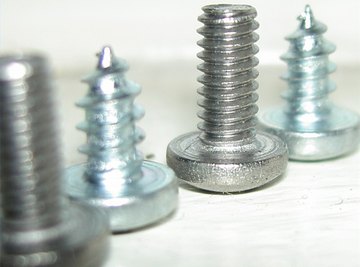 •••
Morguefile: Page URL: http://mrg.bz/ifmB3w Image URL:http://mrg.bz/VxVDAT, Wikicommons: Roman Tworkowski: CC 3.0 SA: http://commons.wikimedia.org/w/thumb.php?f=Inclined%20plane.svg&width=500px,
The Inclined Plane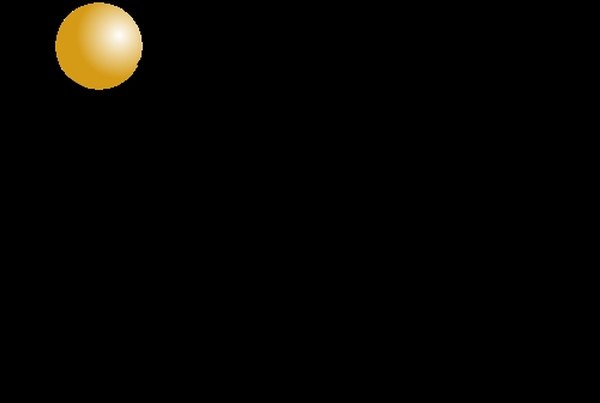 Inclined planes make work easier by increasing the distance an object needs to travel, but this results in a decrease in the amount of force needed to move that object. Pushing a ball up a ramp requires less force than throwing it into the air.
The Screw
The spiral of a screw from its tip to the head threads the screw into wood. Other uses for screws include augers that can dig deep into the soil with greater ease to the digger than using a shovel or spade.
How a Screw is Like an Inclined Plane
Inclined planes can wrap around an object, such as a mountain. When a road gently slopes up around a mountain, the driving distance increases, but less power from the engine is needed to get the car to the top of the mountain. Just as the inclined plane can surround a mountain, it can wrap around a central cylinder, as in a screw. This increases the distance the screw must turn to be put into the wood, but it requires less force than hammering a nail straight into the wood.
References
Photo Credits
Morguefile: Page URL: http://mrg.bz/ifmB3w Image URL:http://mrg.bz/VxVDAT, Wikicommons: Roman Tworkowski: CC 3.0 SA: http://commons.wikimedia.org/w/thumb.php?f=Inclined%20plane.svg&width=500px,