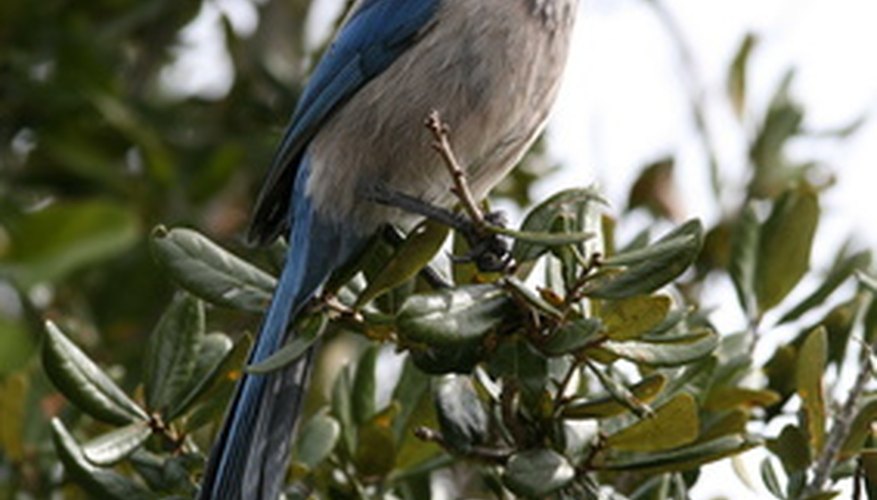 All oak trees are major sources of shelter and food for woodland ecosystems. The scrub oak in particular appears more shrub than tree with its stubby, gnarled branches. It is one of the oldest species of tree in North America, with some living specimens dating back thousands of years.
Identification
The scrub oak is native to North America. It is an intricately branched, shrubby tree belonging to the genus Quercus.
Height and Variety
Scrub oak trees can grow to about 30 feet (6 meters) tall, as is the case of the Rocky Mountain scrub oak. The most common variety is the California scrub oak which only reaches a height of 8 feet (2.5 meters).
Territory
The scrub oak grows predominantly in arid climate zones with shallow soil. They can be found on the south-facing slopes of western hillsides for maximum exposure to the sun.
The Leaves
Scrub oak leaves are wedge-shaped with a downy white underside. They are deciduous and turn a russet brown during the autumn months.
Wildlife
Animals like squirrels, chipmunks and even depend on scrub oak acorns to supplement their food source. The scrub oak also has abundant foliage that supports many avian species like bluejays, grouse and woodpeckers.
Ancient History
MSNBC reports from Great Basin, Utah, that a scrub oak hybrid was recently found that could be nearly 7,000 years old.