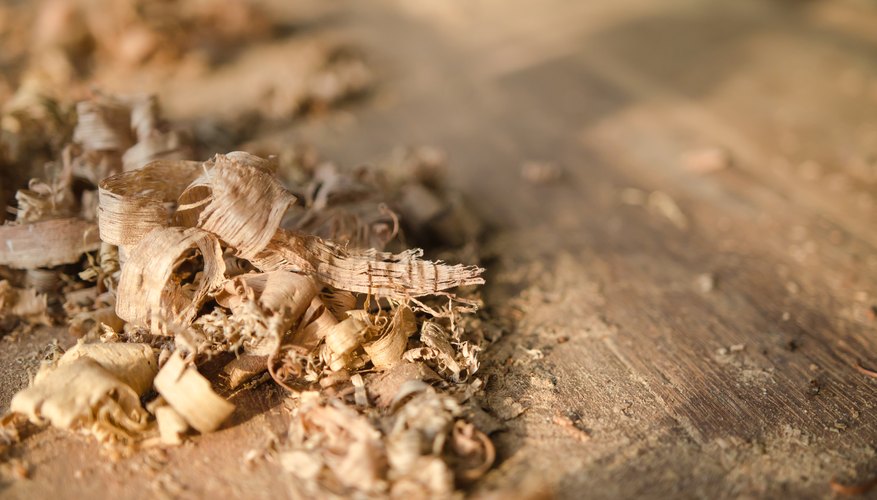 Separating salt, sawdust, and iron is a typical exercise in introductory science courses. The basic problem is that all three substances are fine grains that are mixed together, so they cannot be separated by hand. To separate them, the student must make use of different properties of each material. In the end, the student will be able to take the mixture and separate out the three constituent materials in the same amounts that went into the mixture.
Separating Iron, Salt, and Sawdust
Use the magnet to pick up all the iron. Iron is the only magnetic substance in the mix, so the magnet will separate out only the iron. The remaining mixture should have only sawdust and salt.
Dump the mixture into a beaker or other container filled with water and wait. The salt will dissolve into the water, while the sawdust will float on top.
Using a spoon or similar tool, scoop up the sawdust from the surface of the water. Now the only substance in the water of the original three is the salt.
Heat the water to a boil and wait for it all to boil away. Only the salt will remain in the beaker, because its melting point is higher than that of water. Now all three substances are separate.
Warning
Be careful using the heater. The heat source and boiling water may burn you.