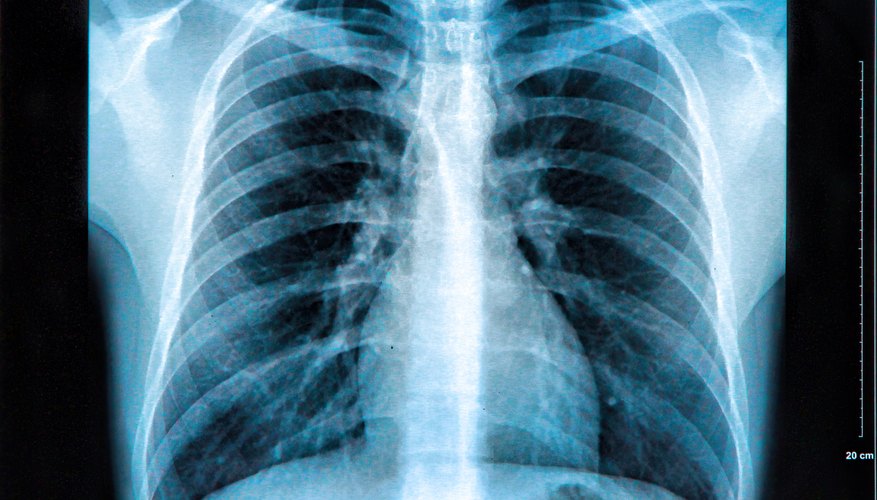 The skeletal system and the respiratory system appear to be unrelated to each other. The skeletal system consists of hard bones, while the respiratory system consists of fragile lungs and a passageway by which air reaches them. But the one system could not exist without the other.
Support
The skeletal system provides a supporting framework for the respiratory system. For example, the mouth, pharynx and nostrils, the openings of the respiratory system to the outside world, would collapse without the support of the bones of the mouth.
Protection
The lungs consist of soft tissues. If punctured, they could easily collapse. The skeletal system contains 24 ribs that protect the lungs from blows and puncture wounds.
Assistance in Breathing
The skeletal system makes it possible for the respiratory system to breathe. Assisted by a muscle called the diaphragm, the rib cage expands, so that air can enter the lungs, and then returns to its former size, forcing air out of the lungs.
Supplying Oxygen
Bone tissue possesses living cells called osteocytes. The marrow of long bones also contains living cells. These cells need oxygen to live. The respiratory system transfers oxygen from the air into the blood stream. The blood then carries oxygen to the bone cells.