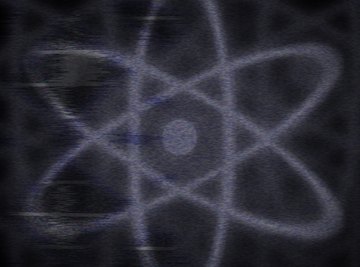 •••
Jason Reed/Photodisc/Getty Images
The periodic table of elements may seem complicated, but it follows very specific rules. One such rule is the atomic number, which is located above each element's alphabetic symbol. The atomic number provides information about one of the element's most basic components.
Particle Portions
An atom is composed of three particles -- protons, neutrons and electrons. The number of protons is the defining characteristic of an element, and this number also tells you how many electrons are present in a neutral atom. Therefore, iron -- with an atomic number of 26 -- has 26 protons and electrons. The number of neutrons, however, can vary. Iron has four stable isotopes, and each one has a different number of neutrons.
References
Pharmacy College Admission Test Review; Kaplan Publishing
About the Author
Robert Mullis is is a graduate of Liberty University with a bachelor's degree in biochemistry and a second degree in accounting. As a writer, he specialized in math, biology, chemistry, literature, and business.
Photo Credits
Jason Reed/Photodisc/Getty Images