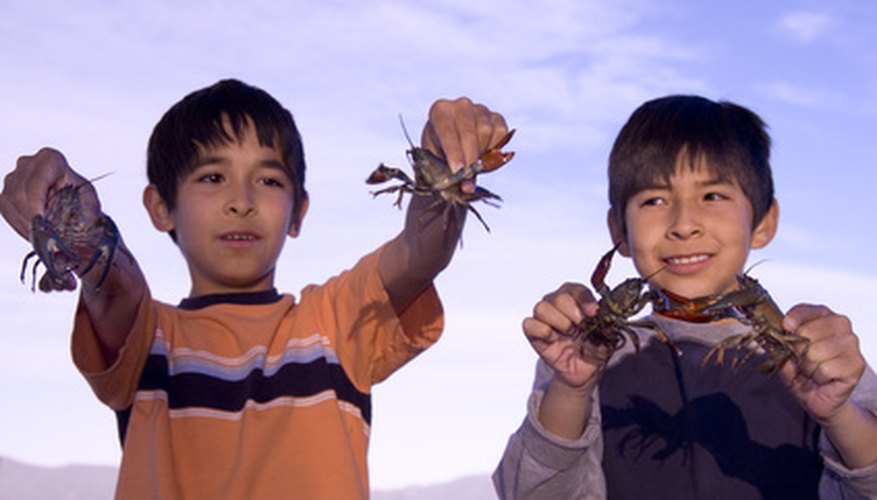 Crawfish, crawdads and crayfish all are common names for the many species for the smaller relatives of lobsters. Crawfish are all members of the Cambaridae family and all of them have similar anatomical features. Although variations exist among the species, there are some basic external features to look for and compare when differentiating a male from a female crawfish.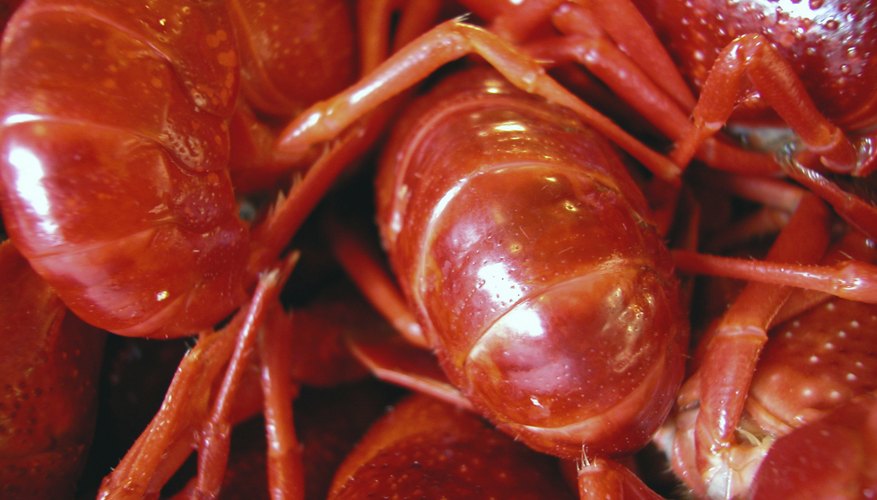 Look closely at the first two sets of swimmerets. Swimmerets look like thin spiny legs below the actual legs. The first two swimmerets are the ones just after the last actual legs, these swimmerets will be longer and shaped like prongs in males and undeveloped in females.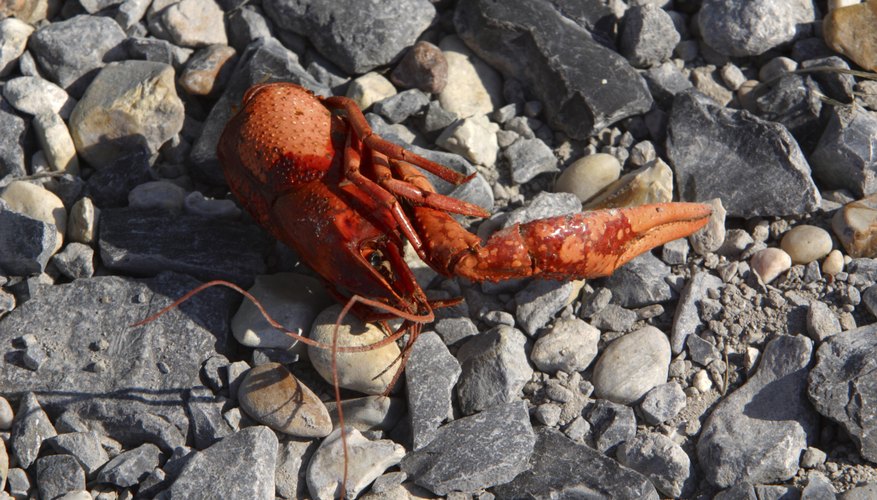 Inspect the area between the last two pair of legs. Females have an opening to receive and store the sperm in this spot.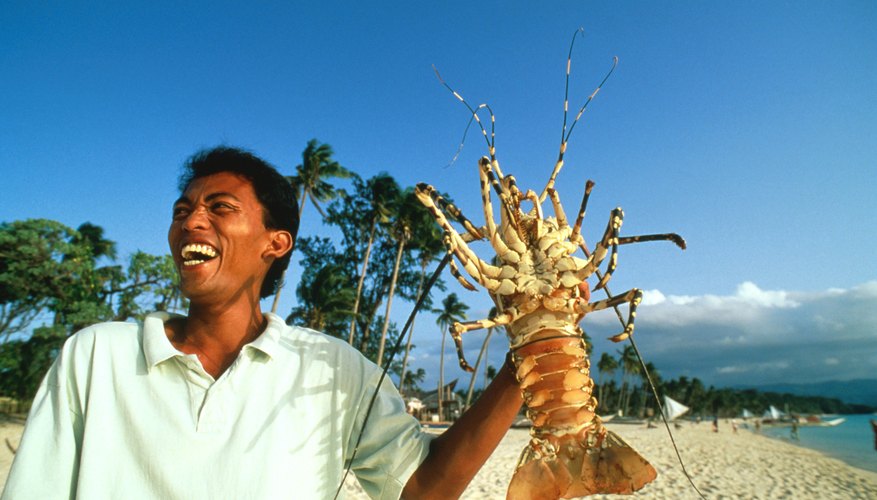 Turn the crawfish to view the underside of the tail area. If you see eggs or baby crayfish then you most certainly are holding a female crawfish.
Tip
If you find your crawfish has both male and female parts, then sexing externally may not be possible, however it is likely to be a male.