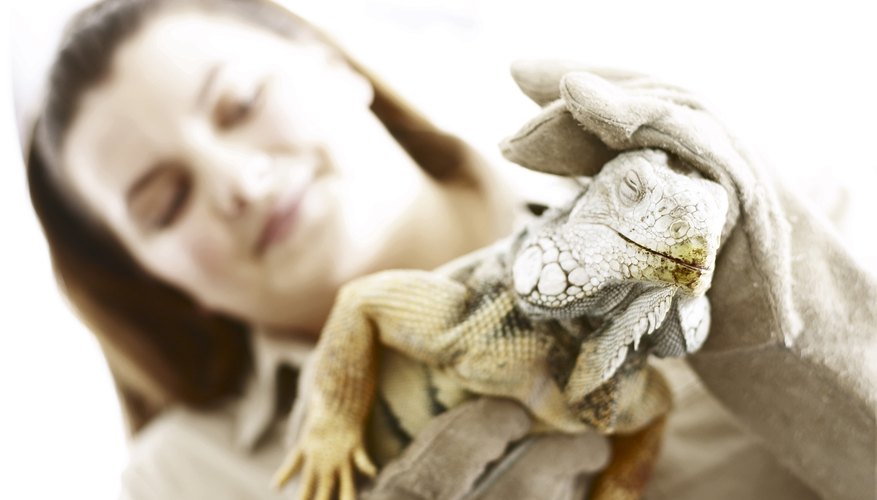 Biology is derived from the Greek words "bios" meaning "life" and "logy" meaning "knowledge of." Biology is the study of life on earth in all of its forms. Biology is divided into three broad areas of expertise, including the study of plants, the study of microorganisms and the study of animals.
History of Biology
In the 4th century B.C, the Greek philosopher Aristotle created the important scientific principles of observation and analysis and developed the concept of classification, or dividing living things into categories. During the Renaissance, the 15th and 16th century artists Leonardo da Vinci and Michelangelo contributed to biology by dissecting bodies and making drawings of what they found. The 16th and 17th century physician William Harvey figured out how blood circulates through the human body. In the 17th century, the creation of the microscope helped scientists such as Francisco Stelluti investigate and draw microorganisms. In the 18th century, Swedish botanists Carolus Linnaeus developed the modern system of classification and popularized the use of two-part Latin scientific names, such as "Homo sapiens." In the 1850s, English naturalist Charles Darwin published "The Origin of Species by Natural Selection," which detailed his theory of evolution. In the late 19th century, French biologist Louis Pasteur discovered that microorganisms can cause disease and developed several vaccines, and German doctor Robert Koch created germ theory.
Botany
Botanists are biologists who specialize in the study of plants. Botany is divided into several disciplines. Plant pathologists investigate plant diseases and their effects on crops, decorative plants and trees. Plant morphologists examine the evolution of plant parts, such as leaves, stems, roots and buds. Paleobotanists study fossil plants for clues about the origins of different groups of plants. Economic botanists examine how humans use plants for food, shelter and shelter. Plant geneticists study the function and arrangement of plants and help create plants that resist disease and pests.
Microbiology
Microbiologists study microscopic organisms, such as bacteria, viruses, protozoa, fungi and algae. They are involved in a wide range of fields, including investigating diseases, developing treatments for disease and keeping food and beverages safe. Microbiologists often work for state or local health departments or federal government agencies. They also work for genetic engineering firms, food and beverage companies, chemical companies, pharmaceutical companies and biotechnology companies.
Zoology
Zoologists study animals. Zoology is divided into several specializations. Some zoologists examine heredity, or the ways traits are passed from one generation to the next. Some zoologists investigate how animals interact with their environment or the other species that share their environment. Many zoologists examine the bodily functions of animals while others examine the lives of one particular species. Zoologists are often named after their area of expertise. For example, a mammalogist exclusively studies mammals. Reptiles and amphibians are studied by herpetologists. Ornithologists specialize in birds. Entomologists work with insects. Some zoologists work on expanding basic knowledge about the animal kingdom while others work on applied research, such as helping the environment, controlling pests, finding new medicines and helping livestock resist disease.