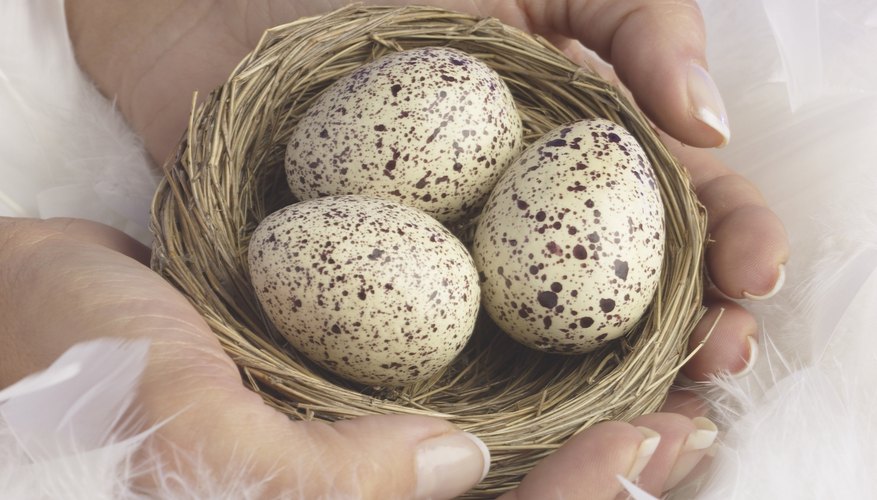 Wild birds lay eggs when environmental conditions are best for providing adequate shelter and food for building nests and feeding their young. Typically nesting occurs during the spring season, but birds that live in areas where climates are consistent may raise several families throughout the year.
Longer Days
Bird behavior is primarily based on instinct and responses to environmental influences, including light. Longer days inspire birds to begin courtship and nesting.
Gimme Shelter
Birds nest in a variety of places, but the common theme is concealing their nests from predators. Birds nesting in large colonies rely on "safety in numbers," and lay eggs in a simple scrape on the ground or on cliffs.
Feed me
Baby birds grow quickly and require large amounts of food. Birds instinctively begin their breeding cycle when optimum food supplies are available, typically after seasonal rains and during the spring growing season when plentiful food supplies are available.
Wardrobe change
Adult birds usually moult once a year; this is when they shed old feathers and grow new ones. The process taxes birds' systems, and they do not nest when moulting.
Not tonight
Birds won't breed unless they're in good health, and have adequate food and shelter. Unusual weather, disease or adverse environmental conditions can impact nesting behavior.