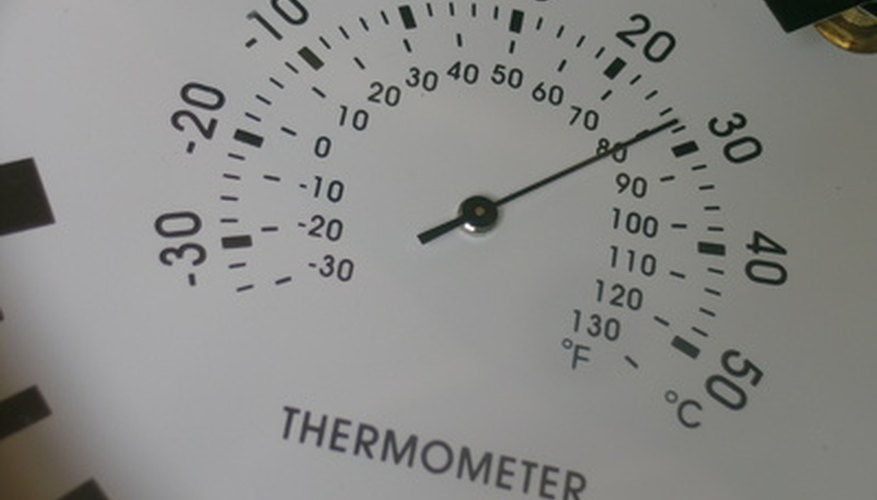 Abiotic ecological factors can be defined as environmental conditions that affect the organisms within an ecosystem and, in fact, tend to serve as the limiting factors for organism growth and interactions. Abiotic factors vary greatly from ecosystem to ecosystem, but some conditions, such as temperature, air pressure, rainfall, sunlight, soil pH and so on, are ubiquitous enough to be measured by commonly found instruments.
Thermometer
Thermometers measure the temperature of soil, water or air of an ecosystem.
Barometer
Barometers measure and detect changes in barometric pressure, an environmental condition that can affect the behavior of organisms within a given ecosystem.
Anemometer
Anemometers measure wind speed, an abiotic factor that can determine both the floral and faunal composition in an environment.
Hydrometer and Conductivity Meter
Hydrometers measure the specific gravity of water, which increases as salinity increases; water salinity can be an extremely important abiotic factor in aquatic ecosystems.
Conductivity meters, which gives off a measurement of electrical conductivity, can also be used to measure salinity: the more salinated the water, the better that water conducts electricity.
Rain Gauge
Rain gauges (also called pluviometers, udometers, ombrometers or cups) accurately measure both large and small amounts of rainfall.
Hygrometer
Although often difficult to obtain very accurate or precise measurements, approximate humidity can be measured using a properly calibrated hygrometer.
pH Meter
Although there are other homemade methods for measuring soil pH, pH meters are also commonly used to measure soil pH.