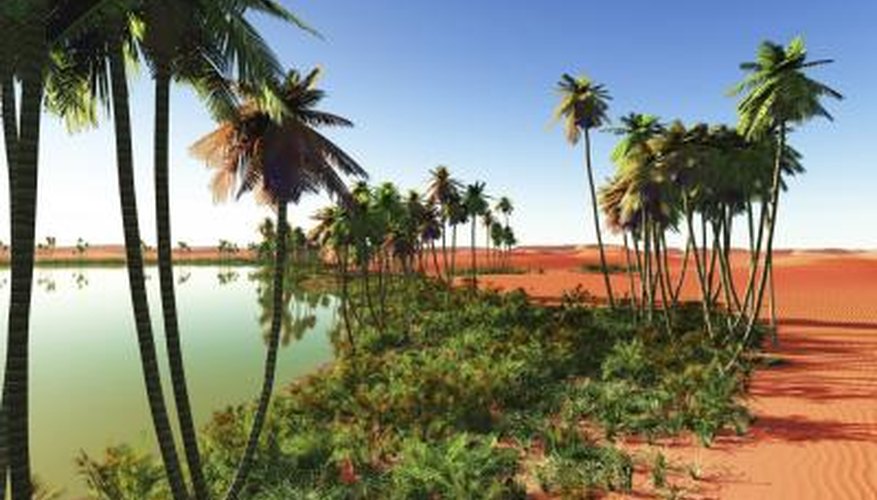 At just over five million square miles, the Sahara Desert is the world's largest hot desert. Yet, despite the common misconception, parts of the Sahara are lush with vegetation. An example is the Nile River Valley, which is home to trees, other plants and animal species.
Trees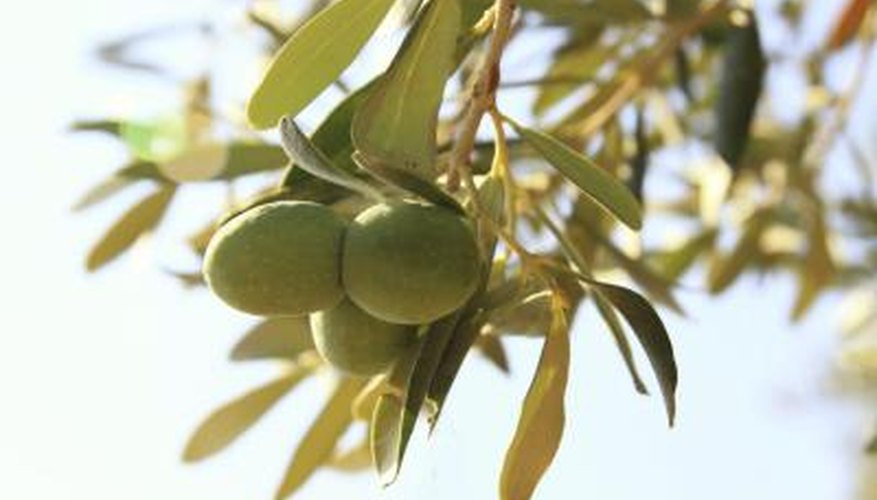 The most common types of trees in the Sahara are date and doum palms, olive trees and magaria trees. Date palms provide food for the local population who use them in many drinks, both alcoholic and non-alcoholic. Dates are one of the largest exports of the Sahara. Doum palms are used for tea, molasses, cakes and sweetmeats. It does not produce branches and was a sacred tree to the ancient Egyptians, lending it the name "Egyptian Palm." Olive trees grow along the Nile River and olives are another large export for the area. The fruit from magaria trees is small and round like cherries, but brown in color. People use flour extracted from them to make cakes.
Grasses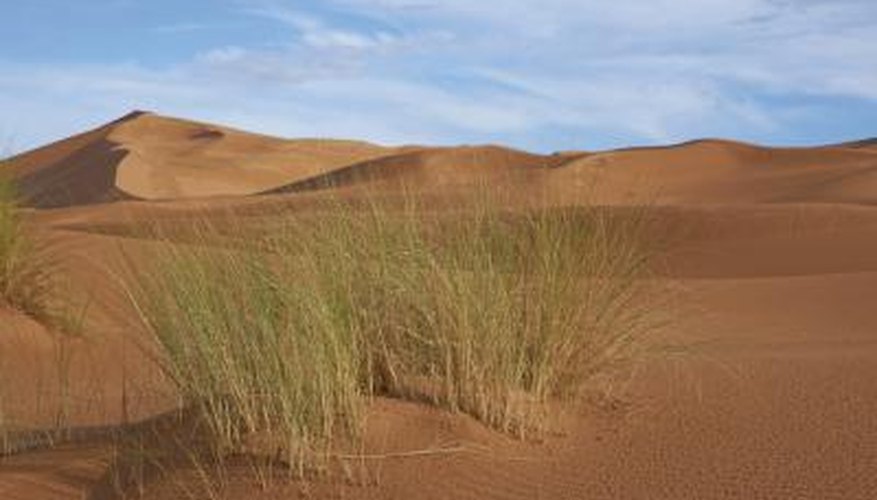 The most common types of grasses are eragrostis, panicum and aristida. Also known as "lovegrass," eragrostis is a fast-growing plant spread throughout the Sahara. Panicum turgidum is a type of grass that survives the desert climate by growing independently rather than in groups like other grasses.
Other Plants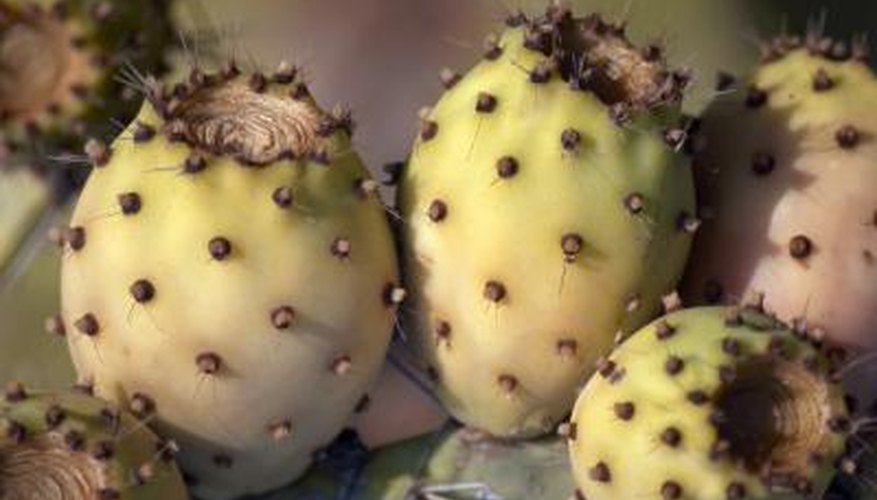 Other common plants in the Sahara are the African welwitchsia, the African peyote cactus and thyme. The African welwitchsia survives because of its extremely deep roots. The African peyote cactus has thick stems that allow it to retain water for the long periods of time between rains. People use it medicinally and to produce the drug mescaline. Thyme is an herb used medicinally and in many Middle Eastern dishes. It is one of the main food sources for animals in the Sahara.