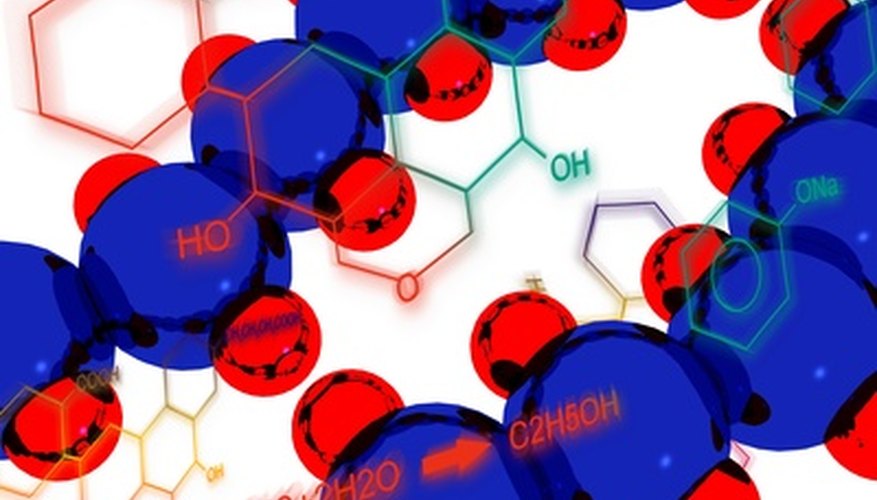 molecules of the chemical formula image by Oleg Verbitsky from
Fotolia.com
A eukaryotic cell is a cell in which there are multiple areas all surrounded by membranes. Each of these encased areas carries out its own function. Eukaryotes can be animals, fungi, plants or even some organisms with only one cell.
The Nucleus
The nucleus is the part of the eukaryotic cell that contains the cell's 24 DNA molecules and is surrounded by a plasma membrane called the nuclear envelope.
Transcription
Transcription is the process by which a cell's nuclear DNA is transcribed into messenger RNA (mRNA). An enzyme called RNA polymerase starts at the opening sequence of a strand of DNA, called the promoter sequence, and then unwinds the DNA double helix little by little and transcribes that entire strand of DNA into mRNA. All of this occurs within the nucleus of the eukaryotic cell.
What Does mRNA Do?
Once the DNA is transcribed into mRNA, the mRNA strand travels outside the nucleus of the cell to an organelle called the ribosome, which is composed of structural RNA. The mRNA then attaches itself to the ribosome and begins producing proteins.