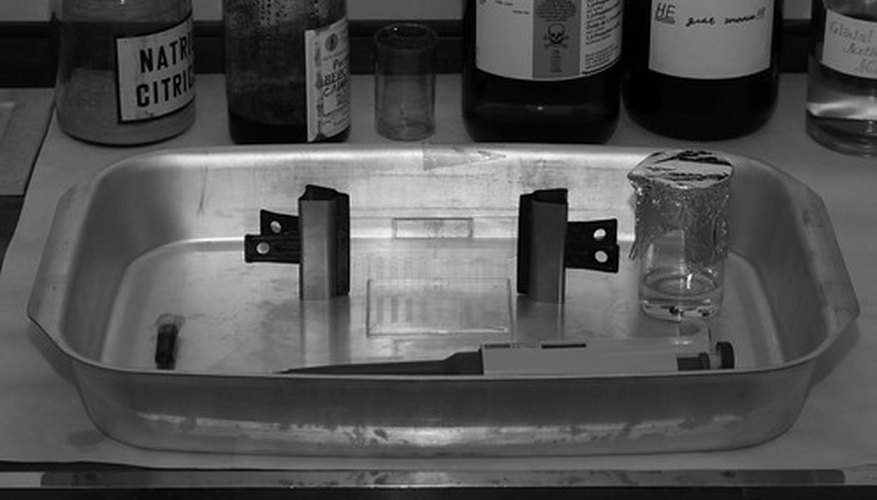 Gel electrophoresis is commonly used as an identification and analysis tool; various methods are used to separate DNA, RNA and proteins.
Agarose Gel Electrophoresis
Agarose gels are commonly used to sort DNA and RNA molecules based on size. The agarose gel concentration can be varied, based on the size of the molecules that need to be isolated.
SDS-PAGE Electrophoresis
Sodium dodecyl sulfate - polyacrylamide gel electrophoresis is used to separate proteins based on size. The proteins are unfolded, or denatured, using SDS detergent, and run on a polyacrylamide gel.
DNA Sequencing Gels
Denatured DNA can be run on polyacrylamide gels, which allows scientists to determine the sequence of the molecule.
Native Protein Electrophoresis
Proteins can remain folded in the native conformation and run on gels to separate them by both mass and charge.
Electrofocusing Electrophoresis
Electrofocusing separates proteins on the basis of charge as well as pH; the gel used in this type of electrophoresis has a pH gradient.