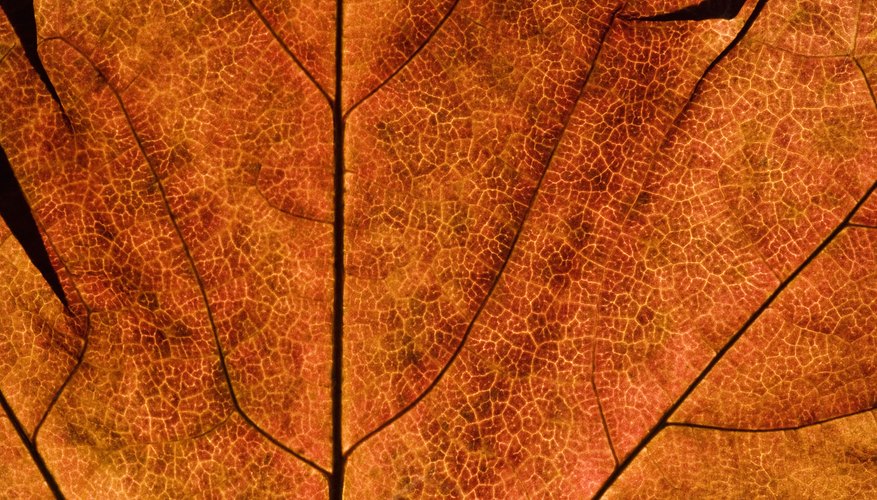 Tree leaf patterns refer to the appearance of the veins that carry water and nutrients to the different parts of the leaf. These veins also help to provide structure for the leaf, acting as a sort of skeleton. Leaf patterns can be as complex as a spiderweb or as simple as a straight line. They can be visible to the naked eye or be completely enclosed and out of sight.
Pinnate Vein Pattern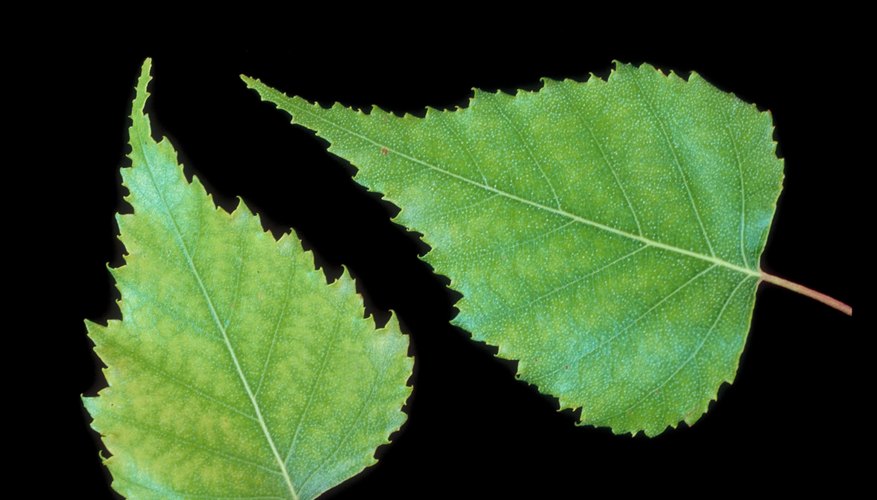 A pinnate vein pattern is one of the net-veined patterns found in the majority of broad leaves. The word pinnate means "feather-like." This pattern is characterized by a central vein, known as the midrib, with smaller veins branching out from it. Examples of plants that have this type of leaf pattern are elm and birch trees.
Palmate Vein Pattern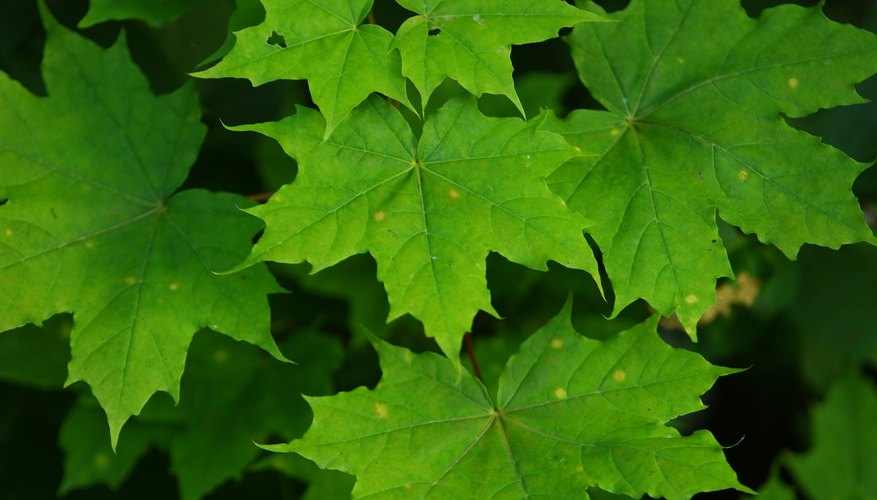 Rather than one central midrib, a palmate vein pattern has several main ribs branching out from the base of the leaf at the stem. Tinier veins branch off from each of the main ribs, resembling a hand with the fingers spread apart. Sycamore and maple trees have leaves that are palmate. This is another example of net-veining.
Parallel Vein Pattern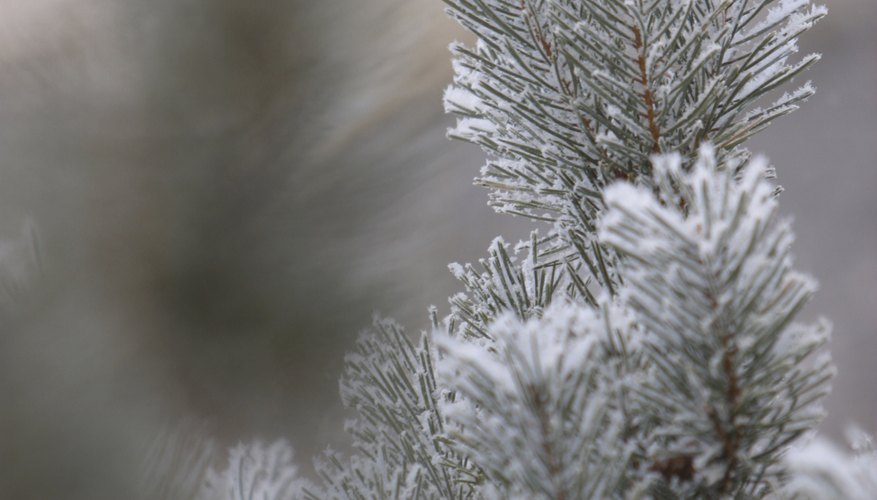 Long, thin leaves do not have net-vein patterns. The large, main veins run parallel to the leaf from stem to tip. These main veins are connected by tiny cross veins. The bigger the leaf, the more main veins are found. On larger leaves, such as the rye plant, the main veins usually can be seen with the naked eye. Needles, such as those found on the white pine tree, hide their veins within their central core. These needles are only wide enough to accommodate one or two veins.
Edges and Shapes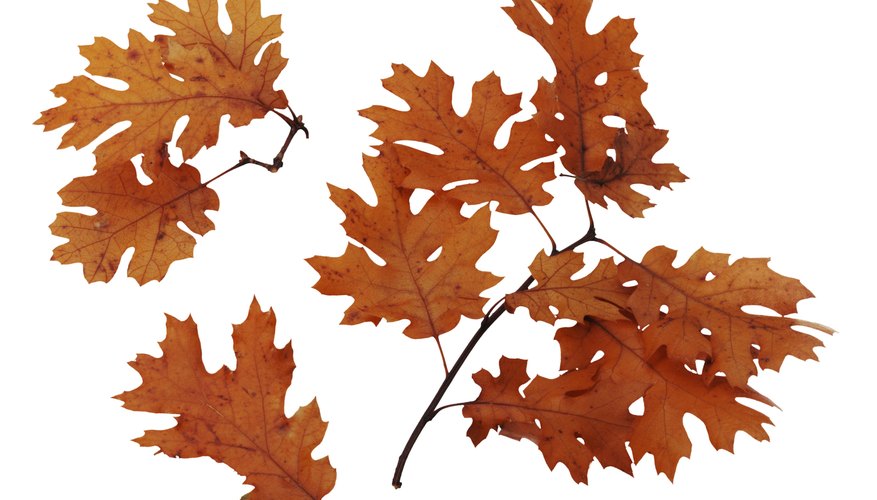 The edges of a broad leaf can be smooth, serrated or rough, or they can have several lobes with tips on each end. The tips can be pointed, like the black oak, or rounded, like the white oak. The lobe-shaped leaf has an irregular outside edge that dips in and out along the leaf edge. The outside edges determine the shape of the leaf and the way the leaf patterns form within it.