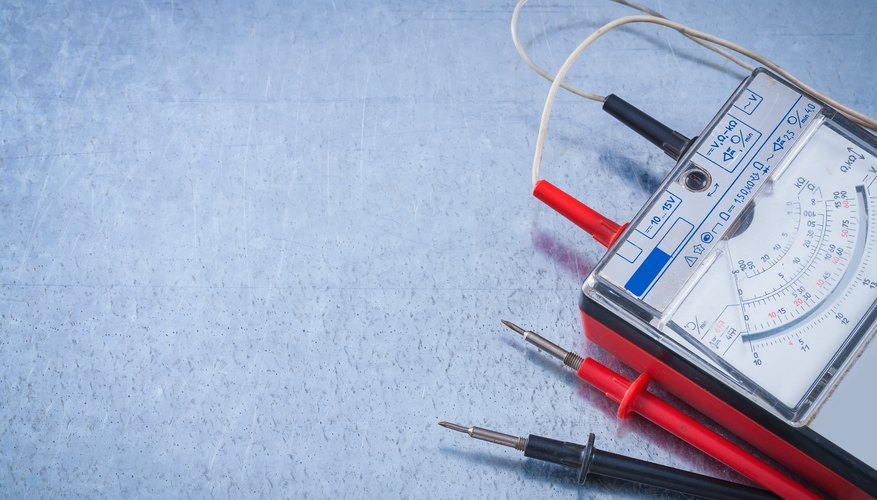 An ohmmeter is used to test the resistance, also known as impedance, that is present in a device or circuit. Resistance is measured in ohms. The resistance in an alternating current (AC) transformer is held within the wires wound around its core. While an ideal AC transformer is assumed to have windings of zero resistance, an actual transformer experiences power loss due to load resistance inherent in the windings, which is what an ohmmeter measures or tests.
Disconnect the AC transformer from the circuit. That will prevent false readings.
Set the ohmmeter to test the AC transformer. Turn on the ohmmeter, or a digital multimeter, and select the 200 ohms range. If you use an analog ohmmeter, however, you don't need to do anything but get it going if it's active. If it's passive, you don't have to do anything.
Pull back the plastic sheath on the red and black conductors of your ohmmeter to reveal the pins at the end.
Touch the red and black pins to opposite ends of the transformer's wiring.
Read the ohmmeter's display. It shows the transformer's resistance in ohms.
Compare the ohmmeter display's resistance reading to the resistance stated on the transformer manufacturer's data sheet. If a considerable difference exists, the transformer is probably faulty. In that case, it should be removed from the circuit and replaced.