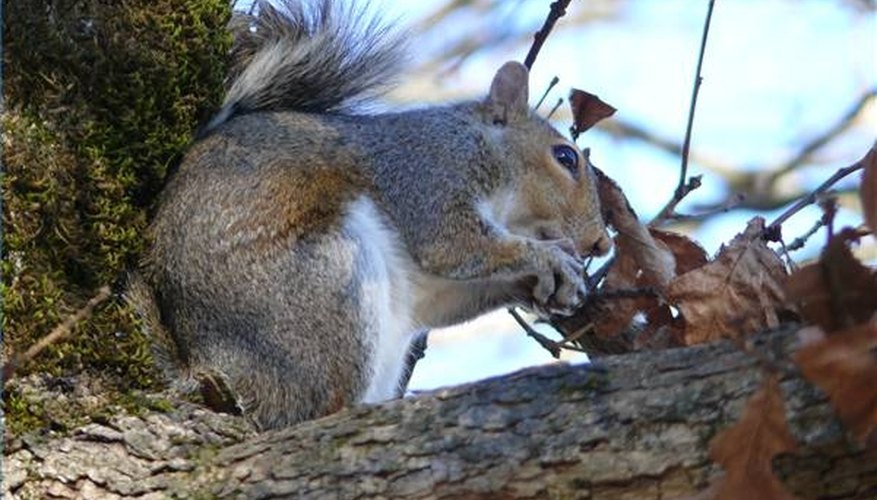 Laura Heilman
Squirrels can be a real nuisance in your yard or garden when they are eating up the bird seed and devouring your plants. On the other hand, resorting to poisons or deadly traps is an unnecessary environmental hazard. Using pepper spray as a natural repellent to get rid of squirrels is a sensible and kind compromise. Squirrels hate the smell and taste of pepper. Mix up a batch of squirrel repellent in the kitchen. Maybe you'll get to see a few birds in the garden this season.
Dust plants with cayenne pepper powder or flakes to repel squirrels. Shake some pepper on the ground around the plants as well.
Apply cayenne pepper in the dirt and on the bulbs and plants as you are planting them.
Make a pepper spray by mixing 1 tsp. of mild liquid detergent, 1 gal. of water and 1 small bottle of hot pepper sauce. Mix these ingredients in a gallon jug, then transfer to a spray bottle. Spray this mixture on plants, the bird feeder or anything else you want to keep squirrels away from.
Add pepper in powder form or flakes to suet or bird feed to repel squirrels. The squirrels dislike the pepper, but birds love it.
Use a commercial hot pepper spray such as Hare-Less Hot Pepper Squirrel Repellent or Garden Naturals' Hot Pepper Wax Animal Repellent. These products are available at your local nursery or in online shops.
Reapply the pepper spray or powder every few days for the first 2 weeks. According to the Evergreen Animal Protective League, "Any habitat altering methods must be employed consistently for 2 weeks and monitored closely."
Tip
Pepper squirrel repellent, like many natural remedies, works best in conjunction with other methods, such as metal sheeting around trees and squirrel relocation.
Warning
Wear gloves when applying pepper if you have sensitive skin.
Do not apply pepper powder or spray on a windy day and do not stand downwind when spraying or shaking the pepper.
Always avoid getting pepper in your eyes and nose.