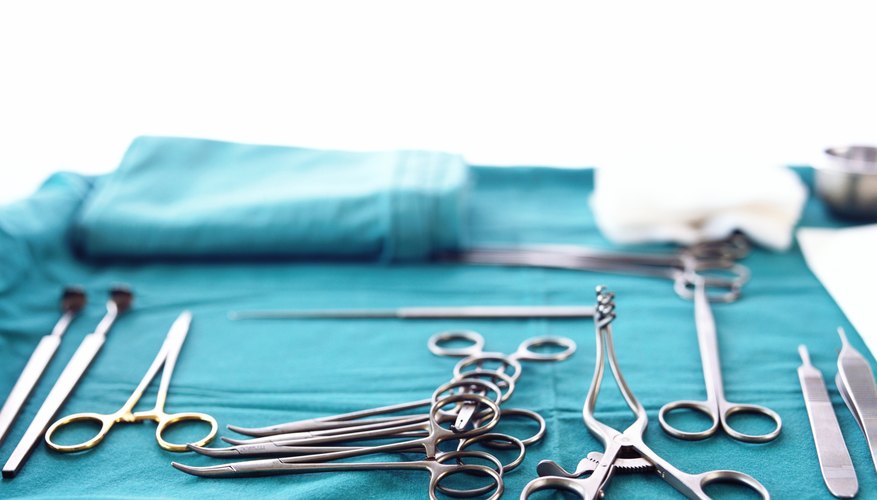 Stockbyte/Stockbyte/Getty Images
Noble metals are inert, and are highly resistant to oxidation and corrosion when exposed to moisture. These metals are rare and highly prized. Noble metals, however, are not the same as "precious metals" even though many of the noble metals, such as gold and silver, come under the category "precious metals." Examples of noble metals include platinum, iridium, osmium, palladium, rhodium and ruthenium. Metals such as titanium, niobium and tantalum, though highly resistant to corrosion, are not considered as noble metals. There are many uses of noble metals.
Ruthenium
Ruthenium is a versatile metal that is used in applications such as strengthening alloys (palladium and platinum), electroplating electrical contact materials, improving resistance to corrosion (titanium), as a part of super alloys, on the tip of fountain pen nibs (e.g., Parker pens), as a catalyst (e.g., helps to split hydrogen sulfide), as a biological stain (e.g., ruthenium red for staining nucleic acids and pectin) and catalytic converters in automobiles.
Rhodium
Rhodium is used extensively in the production of three-way catalytic converters that are used in various industrial processes, such as in automobiles and for the production of acetic acid from methanol through catalytic carbonylation (e.g., the synthesis of a carbonyl compound especially by a reaction involving carbon monoxide). It is also used in electroplating platinum and white gold to provide them with reflective surfaces. Rhodium is used as a filter in mammography systems, as neutron detectors in combustion engineering nuclear reactors, and as electrical contact material.
Palladium
Palladium is used in jewelry, dentistry, blood sugar testing strips, watchmaking, spark plugs for aircraft, surgical instruments and transverse flutes. It is also one of the four bullions used by the ISO (International Standards Organization) for currency codes. Palladium is also used in catalysis, electronics, purification and storage of hydrogen, and photography art objects.
Iridium
Iridium has many industrial uses because of its hardness, high resistance to corrosion and high melting point. It is widely used in spark plugs, electrodes and catalysis. Its alloys with platinum and osmium have been used historically in pen nibs and cannon vents. Iridium is extensively used in machinery parts like spinnerets (small metal plates with fine holes), for balances and compasses, air craft parts and deep water pipes, high-temperature crucibles and catalysts. It also has applications in the production of scientific instruments and in space technology.
Platinum, Gold and Silver
Platinum, gold and silver are considered bullion metals, and are extensively used to make jewelry and coins. Silver is also used in medicines due to its antibacterial properties. Platinum is used as a catalyst and in making electrodes. Gold has always been the most popular and revered noble metal, and has been used as coins and currencies since time immemorial.