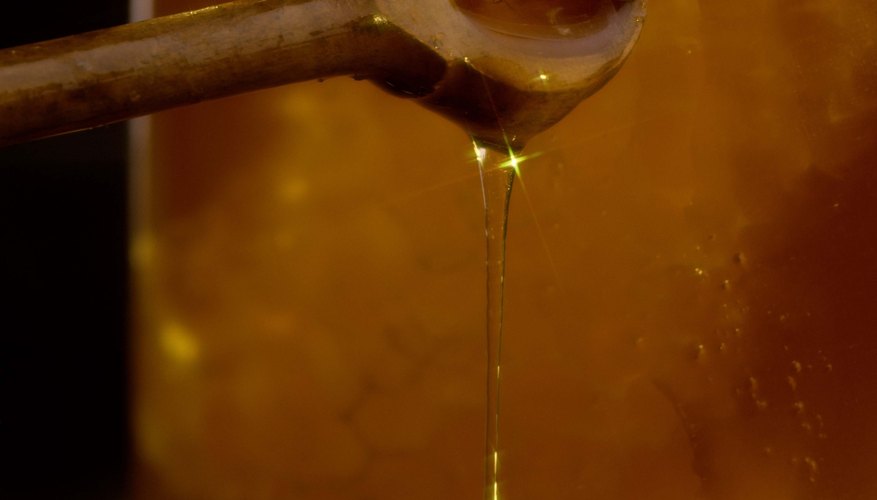 Each time you pour syrup onto pancakes or honey into tea, you witness the result of high viscosity. Viscosity is a liquid's resistance to flowing smoothly, and several factors affect it. For example, because a lower temperature will cause molecules to move more slowly, a drop in temperature increases viscosity. Also, spherical molecules flow more smoothly than oblong molecules. The size of a molecule also plays a role in the viscosity of a liquid.
Molecule Size Matters
A liquid with smaller molecules will have a lower viscosity than one with larger molecules because smaller molecules can easily slide past one another. Larger molecules tend to cause congestion. Imagine pouring a cup of sugar through a funnel as opposed to a cup of marbles. Because the granules of sugar are smaller they each need less room to maneuver, and so they can move more freely toward the bottom of the funnel. Furthermore, larger molecules also have stronger intermolecular forces -- such as London Forces -- which attract them to one another with greater strength and hinder molecular flow, resulting in higher viscosity.