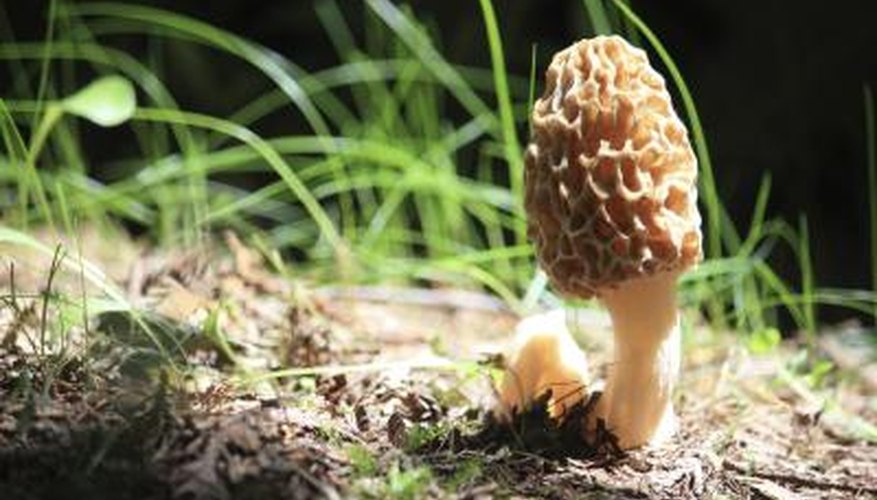 Foraging for wild food--in particular, mushrooms--is coming back into fashion, as people look to reconnect with nature and their past. Bands of mycophiles are regularly seen roaming wooded areas hunting for edible fungi. Although largely developed, there are still plenty of areas in Washington State where you can find mushrooms growing wild.
Geography
Washington is split down the middle by the Cascade mountain range. To the east of the Cascades, the climate is relatively dry. To the west, encompassing Seattle and its environs, the climate is relatively mild, with wet winters and dry summers. The best mushroom picking areas are found in the western side of the state. Rockport, Skagit County and Port Townsend are all popular mushroom hunting spots.
Considerations
You are required to obtain a "personal use permit" when going mushroom hunting in most areas of Washington State, but not all. Rather confusingly, some areas of the state allow you to pick freely, while in others you pay for the privilege. All charge you if you are picking mushrooms for commercial use--commercial use is deemed to be anything over 1 gallon of mushrooms per vehicle per day. The maximum amount of mushrooms to be picked every year is 5 gallons per person. For specific regulations of different mushroom picking areas refer to Washington State's "Mushroom Harvesting Guidelines" (see Resources).
Types
The morel and oyster varieties of mushroom grow abundantly in western Washington State. Other edible mushrooms growing in Washington State include chanterelles, shaggy mane mushrooms, puffball mushrooms and Japanese pine mushrooms, the latter highly prized and very expensive in Japan. When hunting for mushrooms it is best to go away from built-up areas. Wooded areas tend to provide the best mushroom hunting opportunities. Following logging routes around Washington State can be a good exploratory method.
Identification
Always take a field guide out with you. Good field guides give descriptions and images of any mushrooms likely to be growing in the area. Field guides also list any poisonous mushrooms that look similar to ones you might want to pick, helping you to avoid any, potentially fatal, mix-ups. It is best to go out in a group the first time you go mushroom picking or join up with a local mycological society. The people involved in these societies have years of mushroom picking experience and can help you avoid any poisonous mushrooms. The Puget Sound Mycological Society is one of the best known in Washington State.
Warnings
There are many more poisonous mushrooms than edible ones. Even experienced pickers can make a mistake now and again. Never eat raw mushrooms. Only eat 2 cooked teaspoons of a mushroom variety when trying it for the first time. Wait for 24 hours to make sure there is no delayed, allergic reaction. It is best not to drink alcohol the first time you try a new mushroom species as this increases the likelihood of an allergic reaction.