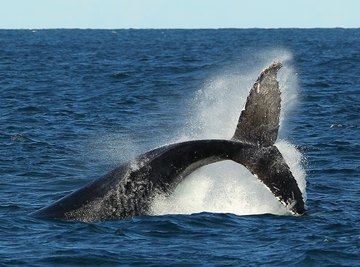 •••
Cameron Spencer/Getty Images News/Getty Images
A whale's flukes are distinctive and important parts of its anatomy--and some of the most commonly seen by observers in a boat or the shore.
The Flukes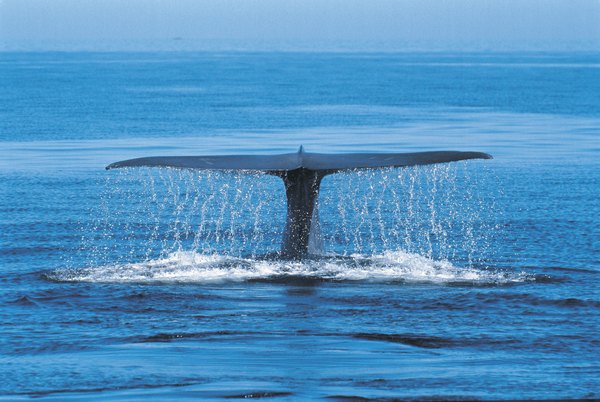 •••
Digital Vision./Photodisc/Getty Images
A whale's flukes are its tail fins, which are composed of flesh and not anchored by skeletal anatomy. In all species, they are flattened horizontally.
The Peduncle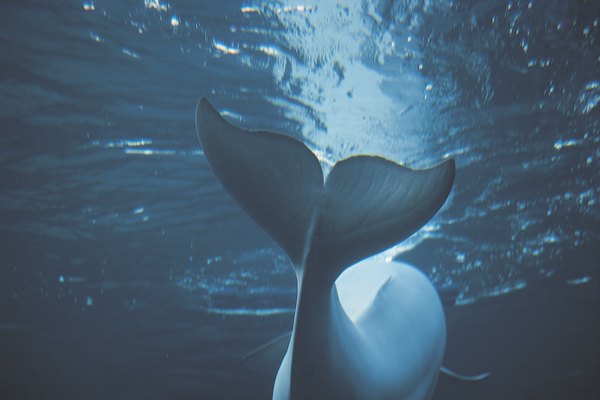 •••
Comstock/Stockbyte/Getty Images
The portion of the whale's body that tapers to the flukes is called the caudal peduncle. This powerful tail stock is usually proportionately narrow, likely an adaptation to reduce resistance for the swimming whale.
Propulsion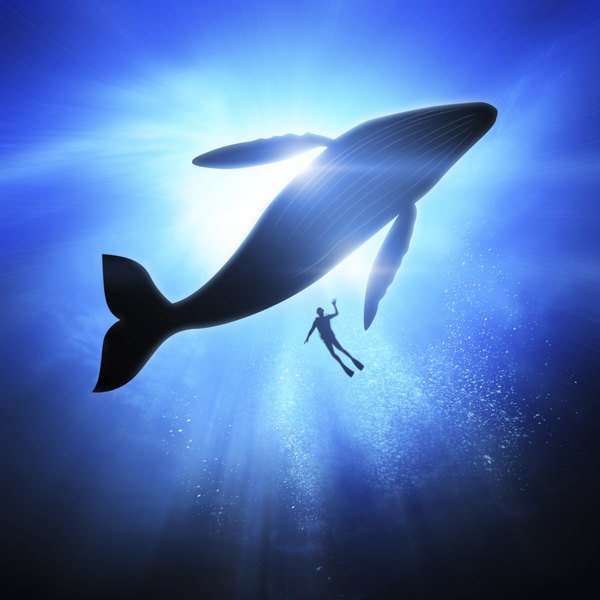 •••
solarseven/iStock/Getty Images
The muscles of the peduncle are the engine for the whale's forward motion: The tail surges up and down in undulating fashion, and the flukes thus propel the animal ahead.
Shape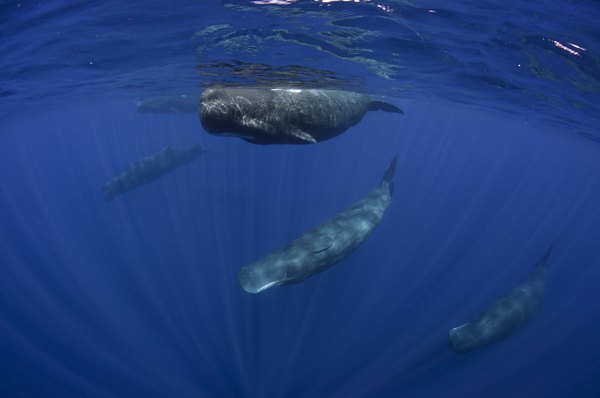 •••
ShaneGross/iStock/Getty Images
The flukes of the great whales vary in shape. Those of sperm whales, for example, describe a triangle with their rear edge straight. A humpback whale's flukes are broader, more slender and concave.
Identification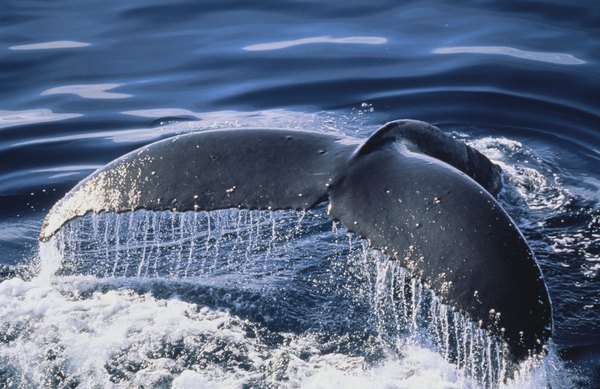 •••
Fuse/Fuse/Getty Images
Whale researchers often use the irregularities of a whale's fluke--easy to see from the surface when the animal is sounding--to distinguish between individual whales.
References
"The Sierra Club Handbook of Whales & Dolphins;" Stephen Leatherwood, Randall R. Reeves; 1983
About the Author
Ethan Shaw is an independent naturalist and freelance outdoors/nature writer based in Oregon. He holds a B.S. in Wildlife Ecology and a graduate certificate in G.I.S. from the University of Wisconsin-Madison. His primary interests from both a fieldwork and writing perspective include landscape ecology, geomorphology, the classification of ecosystems, biogeography, wildlife/habitat relationships, and historical ecology. He's written for a variety of outlets, including Earth Touch News, RootsRated, Backpacker, Terrain.org, and Atlas Obscura, and is presently working on a field guide.
Photo Credits
Cameron Spencer/Getty Images News/Getty Images