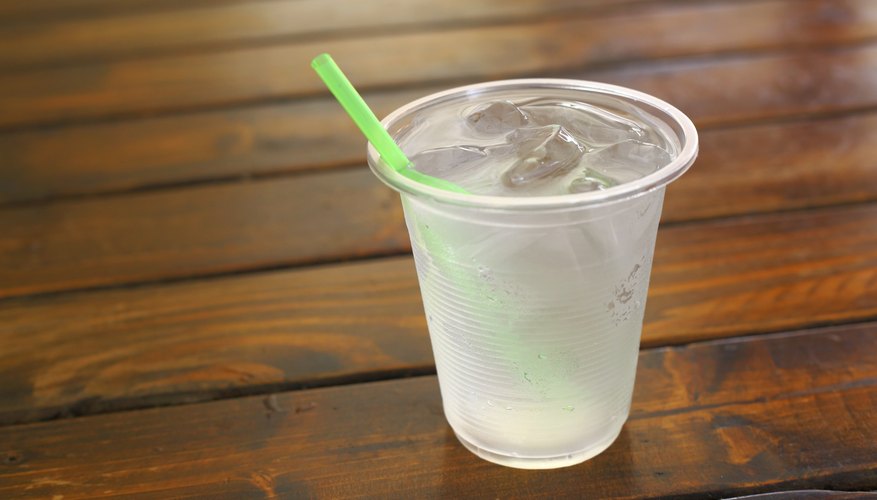 Anurug/iStock/Getty Images
According to physics, matter can exist in four different fundamental states: solid, liquid, gas and plasma. At room temperature and standard atmospheric pressure, liquid substances include water, alcohol, metallic mercury and gasoline. Solids can melt to form liquids, and liquids can condense from gases. In addition, these states can exist together at certain temperatures and pressures, such as a mixture of ice and water.
Properties of Liquids
Liquids have the property of being fluid; they can flow through pipes and can be poured. They have the property of viscosity, which measures a liquid's "thickness" and the force it takes to stir it. For example, tar is more viscous than honey, which in turn is thicker than water. A liquid takes on the shape of its container, so when you fill a cup with water, the liquid has the shape of the inside of the cup. The bonds between molecules in a liquid are looser than those in a solid; this lets them move around easily, giving them the ability to flow.