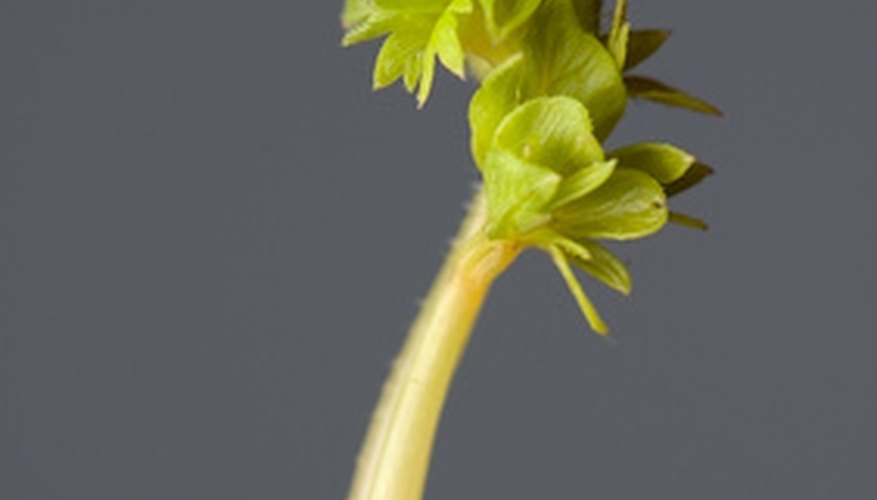 Paul H. Williams, a professor of plant pathology, engineered fast plants at the University of Wisconsin Madison. The most common use of Wisconsin fast plants is for educational purposes, such as showing a class of students the development and life cycle of a plant.
The First Wisconsin Fast Plant
According to Fastplants.org, the first fast plant was a brassica plant, normally thought of as a weed. A collector of seeds from Iowa obtained some brassica seeds from Nepal, India that were known to grow very quickly. They were deposited at Iowa State University in a seed collection. Williams contacted the university because he was trying to develop disease-resistant plants. Williams had the idea to crossbreed brassica plants with cabbages and other plant types in order to develop faster-growing plants that could be quickly tested for disease resistance. Thus, the first fast plant was born.
Fast Plant Life Cycle
Wisconsin fast plants have a life cycle that leads to early sprouting as well as harvestable seeds within 40 days of planting. According to Fastplants.org, a typical fast plant will bud in the soil after one day of planting. By day seven, it will be 5 centimeters tall and have visible leaves. The plant will flower on day 13. By days 28 to 35, the plant will be a full 20 centimeters tall and will bear seeds for planting additional fast plants.
Significance
Most plants have a much slower life cycle than fast plants, allowing for unique usages of fast plants. Scientists use fast plants for demonstration purposes or for procedures like disease testing, which fast-growing plants make more convenient.
Buying Fast Plants
Carolina Biological Supply Company and Nasco Science both sell fast plant seeds. In addition to these seeds, they offer planters, plant storage units, watering cans and fast plant growth booklets that explain the development of fast plants for educational uses.
Types
Breeding fast plants produces a number of variants. There are fast plant brassicas, which are the original type of fast plant, as well as yellow-green leaf plants, petite flowering plants, purple hairy stem plants, non-purple hairless and variegated types, according to the website Carolina.com.