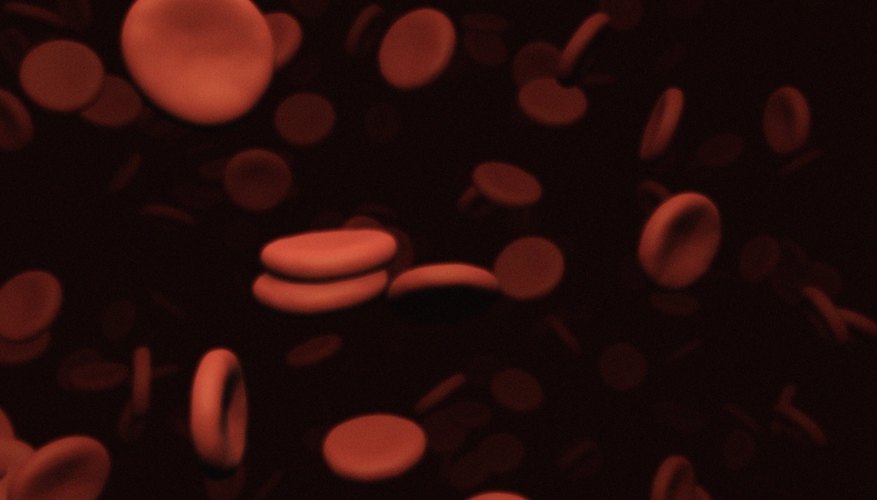 Chad Baker/Photodisc/Getty Images
The genetic code contained within the DNA of a cell is transcribed into messenger RNA -- mRNA -- and then transcribed into proteins that either form the structure of a cell, act as a signal or carry out a biochemical reaction as an enzyme. Without DNA, a cell will be unable to replicate, alter its genetic state or replenish mRNA and proteins as they are damaged. Thus, a cell will be stuck with existing resources to carry out its current function until it decays to the point that it is identified by the immune system as waste to be degraded.
The Nucleus and DNA
A cell's DNA is contained in the cell's nucleus. The nucleus and the DNA within are, by analogy, the boss of the manufacturing plant that is each cell. The DNA instructs the cell which proteins to produce, gives them a blueprint and tells them how to change their production in response to changing conditions in the environment. Without the nucleus and DNA, a cell will continue operating under the current orders as long as it can.
Cells Without DNA
Without a nucleus or DNA, a cell cannot produce mRNA in order to synthesize proteins. The existing mRNA and protein within a cell will gradually degrade, and eventually, the cell will die without being able to replicate. Furthermore, since it cannot change its genetic program, a cell without DNA will be extremely limited in how it can respond to changes in its environment.
Anucleate Cells
Some cells in the human body are naturally anucleate -- lacking a nucleus and DNA. During the production of erythrocytes -- red blood cells -- and platelets, the nucleus drops out of the cell and is degraded. Additionally, mature epithelial cells in the skin and in the cornea -- the clear covering of the eye -- do not have a nucleus. Cells may also lose their nucleus due to viral infection or an error during cell division, such as happens more often in cancerous cells.
The Anucleate Advantage
Cells that lack a nucleus gain several advantages. Red blood cells, platelets and skin cells can devote a greater percentage of their volume to other functions, such as making hemoglobin for transporting oxygen, enzymes to form blood clots and keratin to give structure to skin. Additionally, each of these cell types is in the line of fire from the external environment -- remember that your blood not only transports nutrients, but also wastes from your body. These cells are at a much higher risk for mutation-causing damage to the DNA. If they had nuclei and continued to divide, these mutations could have potentially catastrophic results.