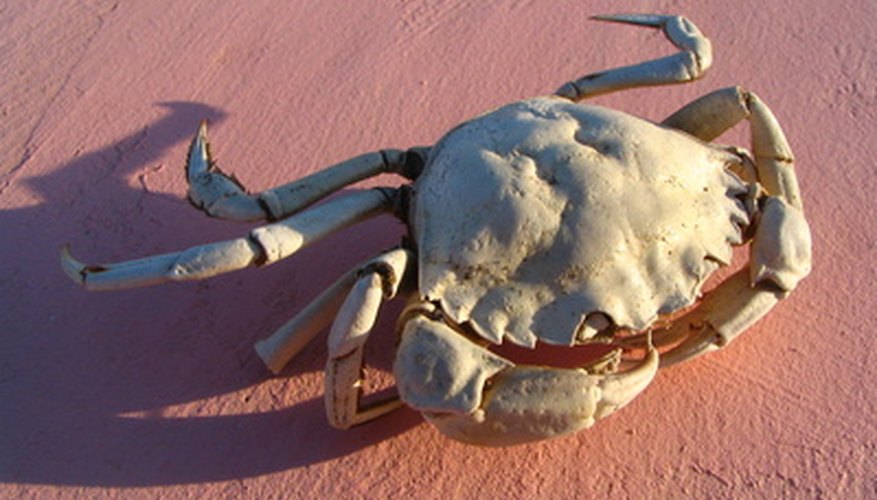 The intertidal zone, also known as the littoral zone, is the land on a coastline that is above the water at low tide and underwater at high tide. Animals and organisms that live in the intertidal zone must be adaptable and able to live in a wide variety of temperature, light and tidal conditions. Each vertical zone within the intertidal zone is home to different types of animals.
Upper Littoral
Also known as the spray zone or the barnacle belt, the upper littoral makes up the highest vertical zone of the intertidal zone. This zone receives a lot of sunlight, but very little water apart from the waves' spray at high tide or during storms. Animals in the upper littoral zone range from barnacles to limpets to lichens.
Upper Mid-Littoral
Similar to the upper littoral zone, animals in the upper mid-littoral zone must endure harsh conditions, such as rough waves and hot sunlight. Animals such as the striped shore crab and owl limpet live in this zone and have hard outer shells to protect themselves from the waves. Other animals that live in this zone include anemones, mussels and snails.
Lower Mid-Littoral
More water covers this part of the intertidal zone, only uncovering the animals and plant life twice a day. Animals that live in this zone are similar to those in the upper mid-littoral zone and include chitons, crabs and limpets.
Lower Littoral
Animals in the lowest part of the intertidal zone cannot survive in direct sunlight for long. The lower littoral zone gets 90 percent water and 10 percent pure sunshine and holds animals like the two-spotted octopus, the purple sea urchin, which looks like a hedgehog, and the nudibranch.