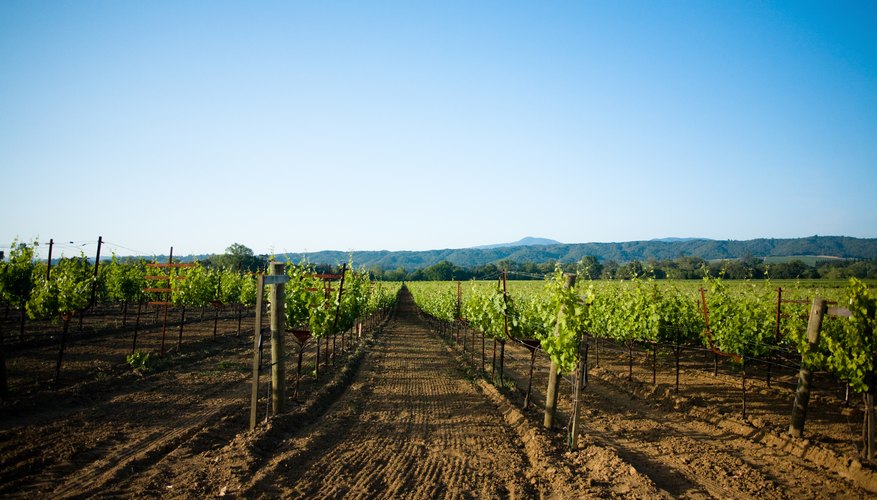 Jupiterimages/Photos.com/Getty Images
The German botanist and climatologist Wladimir Köppen came up with the modern system of defining climates. His system defines climates by precipitation, temperature and vegetation. His system "codes" climate with a three-letter naming scheme. Each letter represents certain aspects of the climate. Within this system, Mediterranean and humid subtropical climates are very similar, but have several distinguishing features.
Köppen
In Köppen's three-letter system, the Mediterranean and the humid subtropical both have two subtypes. Mediterranean includes Csa and Csb climates, and the humid subtropical includes the Cfa and Cwa. Each letter represents a different characteristic related to temperature, amount of precipitation, and how the precipitation is distributed throughout the year. Based on their three-letter codes, you can tell that the Mediterranean and humid subtropical have generally similar climates, that vary in their details.
Temperature
In the three-letter codes, the first and last letter refer to these climates zones' temperatures. In this respect, both climate types closely resemble each other. In both climate types, the temperature of the warmest month of the year is greater than 10 degrees Celsius (50 degrees Fahrenheit), and the coldest month of the year is between -3 and 18 degrees Celsius ( 26.6 to 64.5 degrees Fahrenheit). The only subtype of either of these climates that differs in this respect is the Csb subtype of the Mediterranean climate, which is slightly colder than the others in its coldest months.
Precipitation
Precipitation varies more between these climate types than any other factor. In general, the rainfall of the humid subtropical climate is more or less evenly distributed throughout the year. In the Mediterranean climate, the summers are dryer than the winters. Additionally, the Mediterranean climate stays dryer throughout the year compared to the humid subtropical climate. For this reason, Mediterranean climates are sometimes called "dry subtropical climates."
Location
Mediterranean climates and humid subtropical climates also vary based on where they occur. Mediterranean climates occur on the the western sides of continents, between the latitudes of 30 degrees and 45 degrees north and south. Humid subtropical climates are found closer to the equator, though there is some overlap. This climate type occurs on the eastern side of continents, between 20 and 35 degrees north and south. The biggest difference in location is which side of the continents these climates occur in.