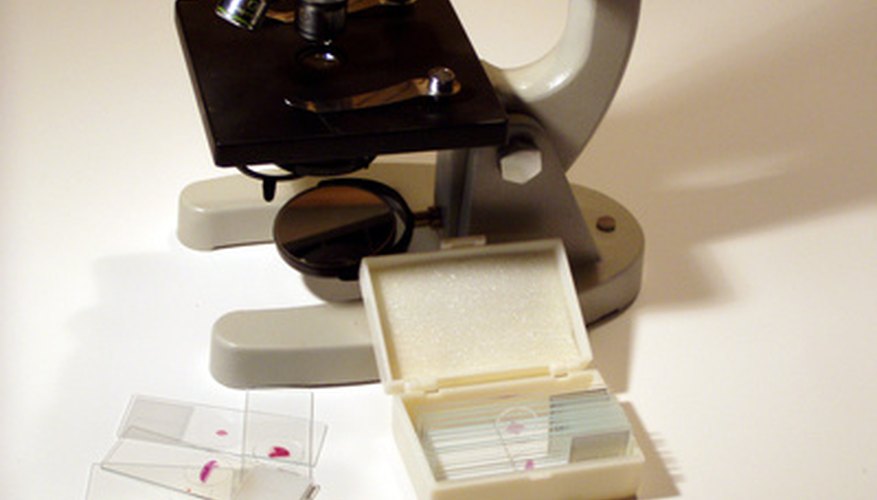 Cells communicate with one another through direct cell membrane contact or by releasing signal molecules into the blood stream, according to the National Cancer institute. Cell-signaling is often referred to as intracellular communication. If a cell loses the ability to communicate with neighboring cells, it may become a cancer cell.
Juxtacrine Signaling
When an inducing cell uses juxtacrine signaling to communicate with surrounding cells, proteins from the inducing cell interact with receptor proteins from nearby cells. Three different kinds of juxtacrine signaling exist. The first involves a protein from one cell binding to a protein on a neighboring cell. The second involves a receptor on one cell binding to its ligand on the extracellular matrix secreted by a neighboring cell; the third type of juxtacrine signaling involves one cell transmitting a signal directly through a conduit in its cytoplasm to the cytoplasm of a neighboring cell.
Paracrine Signaling
With paracrine signaling, the inducing cell only communicates with nearby targeted cells. An example of this, according to scientists at the University of California, Berkeley, is the conduction of an electrical signal from a nerve cell to a muscle cell. The signaling molecule in this paracrine signaling process is a neurotransmitter.
Autocrine Signaling
Autocrine signaling occurs when a cell responds to its own signaling molecules that it produced at an earlier point in time. Some examples of this type of signaling include lipophilic and prostaglandins binding to membrane receptors.
Endocrine Signaling
Endocrine signaling occurs when cells release signaling molecules into the blood stream that eventually reach the cell they're trying to communicate with. Signaling molecules are usually released by the endocrine gland and travel to cells throughout the entire body. Some examples of hormones with signaling molecules are testosterone, progesterone and thyroid. These hormones help to regulate transcription and depend on the presence of water-soluble molecules like insulin, glucagons, histamine and epinephrine.