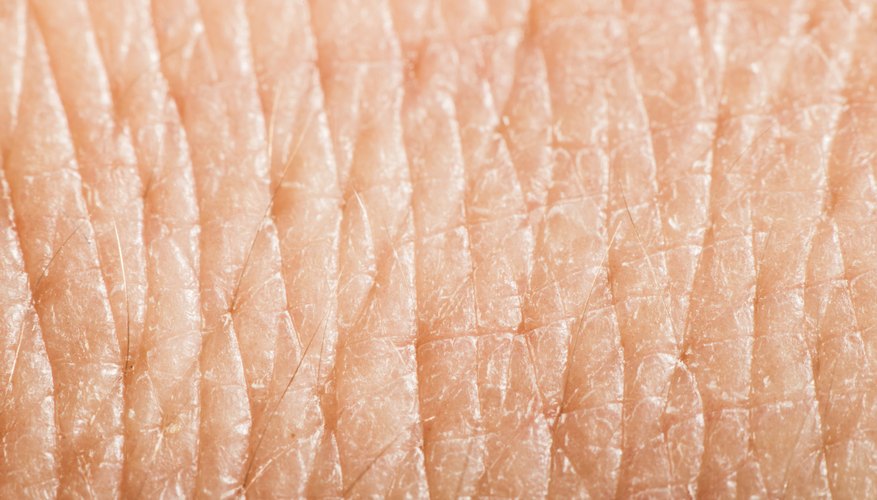 deyangeorgiev/iStock/Getty Images
All living organisms are composed of discrete units known as cells. Even within the human body, there are many different cell types, with examples including liver, muscle and skin cells. Different types of cells within the body live for different amounts of time. Skin cells have a life span of approximately two to four weeks.
Life Span of Skin Cells
The outer layer of the skin is known as the epidermis. The cells within this top layer of skin have a lifespan of approximately two to four weeks. Below the epidermis in the skin is the dermis layer. This contains a number of different cells, including nerve and blood cells. Red bloods have a lifespan of four months, whereas nerve cells are thought to divide very rarely and thus have a lifespan of years.