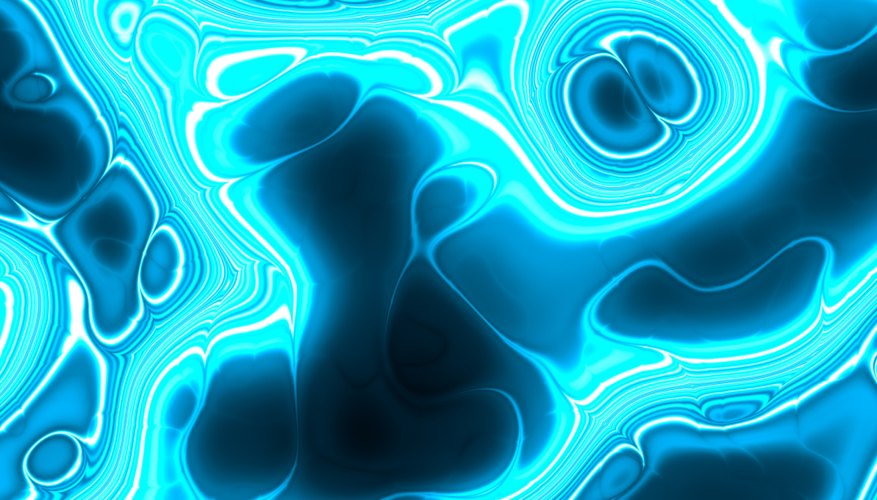 Jupiterimages/Photos.com/Getty Images
Cell growth occurs through the process of replication of cell materials and information and the eventual splitting into two new cells. Mitosis is the process in which cell information is duplicated and separation into two cells begins. Mitosis occurs in four stages and ends with cytokinesis. Each stage features very specific movement of parts of the cell and development of parts of a new cell. Mitosis and cytokinesis can be identified by positioning of the cell parts within the cell wall.
Basics of Mitosis
Mitosis is a four-stage process, including prophase, metaphase, anaphase and telophase, that occurs in preparation for cell division. Prior to cell division, the cell is in the interphase stage, which includes cell growth in preparation for replication and the replication of cell DNA. The critical portions of the cell that should be identified prior to thinking about stages are: centrosomes with centrioles, chromatins, nucleolus, the nuclear envelope and the plasma membrane. In animal cells, the centrosome duplicates during the interphase stage. In plant cells, this duplication occurs in the first stage of mitosis. Each centrosome serves as an organizing mechanism during the final cell division stage.
Prophase and Metaphase
The prophase stage can be recognized as the chromosomes start to coil. Another distinguishing feature during prophase is the disappearance of the nucleolus. Prophase also includes the appearance of a mitotic spindle, which appears between the two centrioles. The end of prophase is marked by the disappearance of the nuclear envelope. Metaphase can be identified when the centrosomes move to the opposite ends of the cell.
Anaphase and Telophase
Anaphase can be identified when the two newly formed chromosomes move toward opposite poles of the cell. When anaphase is complete, there are complete sets of chromosomes at each end of the cell. The telophase stage can be identified by the uncoiling of chromosomes at each end of the cell. Another indicator of telophase is the formation of a nuclear envelope around each of the chromosomes.
Cytokinesis
Cytokinesis occurs in unicellular organisms after all stages of mitosis are complete. This stage includes the division of the cytoplasm and can be recognized in plant cells as the furrowing appears in the center of the cell. While the stages of mitosis create a replication of the nucleus of the cell, the actual splitting of the cell occurs during cytokinesis. Cytokinesis can be identified when two unique cells have been formed from a single cell.