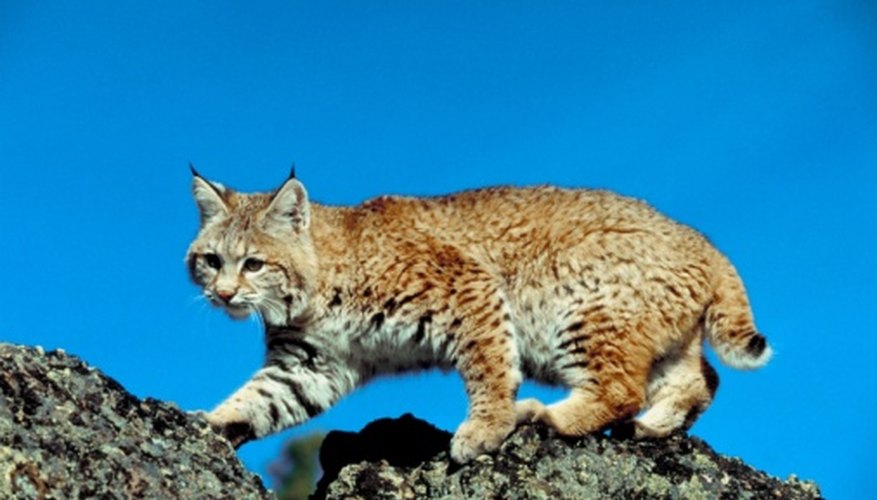 Jupiterimages/Photos.com/Getty Images
Bobcats are wild animals named for their short bobbed tails. An adult bobcat is twice as large as an average domestic cat. Bobcats are found only in North America. "National Geographic" estimates that more than 1 million bobcats inhabit the United States. They also live in southern Canada and Mexico. Bobcats are not selective about their habitats. They thrive in forests, deserts, swamps and suburban neighborhoods. Children learning about bobcats must understand that, although bobcats resemble pet cats, they are not tame and must not be approached in the wild.
Bobcat Features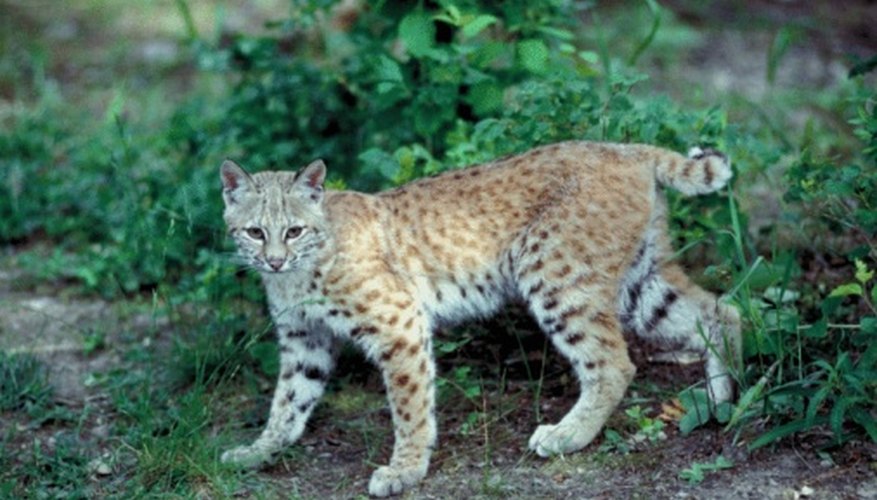 Jupiterimages/Photos.com/Getty Images
Bobcats are shy, retreating and nocturnal. Since they are elusive, a child's best opportunity to see one is at a zoo or wildlife rehabilitation facility. Bobcats have many identifying physical features. Their bobbed tails are generally between 2 and 8 inches long -- and striped with black bands of fur. Their ears point up, similar to a lynx. Adult bobcats are about 2 feet tall. Their average weight is 13 to 24 pounds. Males are larger. These small animals have a deceivingly deep growl that sounds like it is coming from a much larger animal. Desert Museum provides audio of a bobcat's fearsome growl on its website. Click the following link to hear it. (http://www.desertmuseum.org/books/audio/bobcat_short_edit.mp3)
Bobcat Babies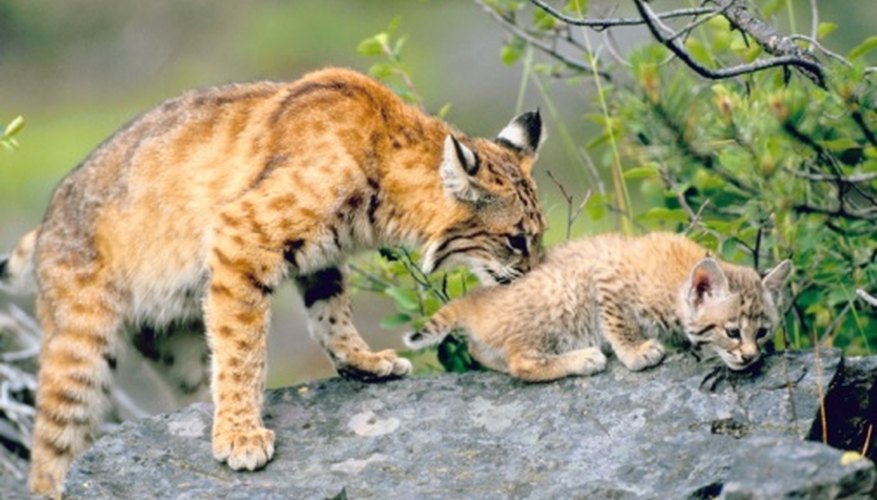 Jupiterimages/Photos.com/Getty Images
Bobcats typically breed from February to May. Females are pregnant for about 2 months before delivering one to six kittens. Baby bobcats are born with their eyes closed -- they open in about 10 days. Kittens remain with their mother up to 12 months. They learn basic survival, including hunting, from their mother until they are ready to set out on their own. Bobcats live from 12 to 15 years in the wild, and up to 30 years in captivity.
Bobcat Prey and Predators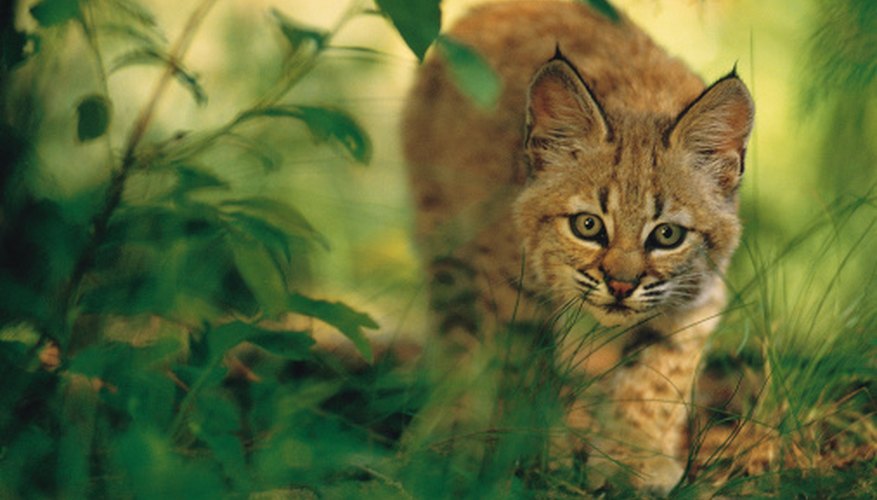 Comstock/Comstock/Getty Images
Bobcats are fast and fierce hunters. In the wild they prey on rabbits, squirrels and other rodents. They also eat birds, fish and snakes. In captivity they thrive on a feline diet plus raw or dried meat. In the wild, bobcats fall prey to wolves, cougars, coyotes and humans.
Bobcat Protection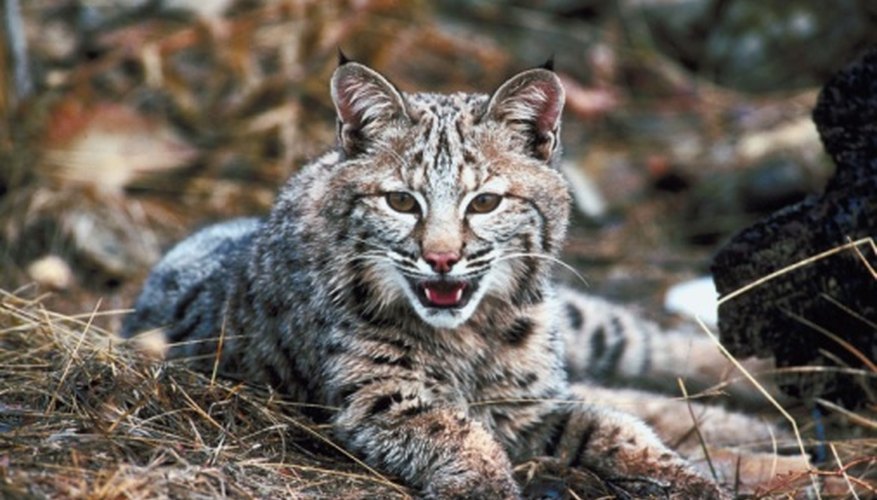 Jupiterimages/Photos.com/Getty Images
Tough rules are in place protecting bobcats. State wildlife agencies require permits to possess bobcats. In some states, only zoos and educators can house bobcats. Though some people keep bobcats as pets, these animals are predators armed with sharp teeth and claws. They should not be in a home with young children. Healthy bobcats in the wild rarely attack people; those that do may be rabid.