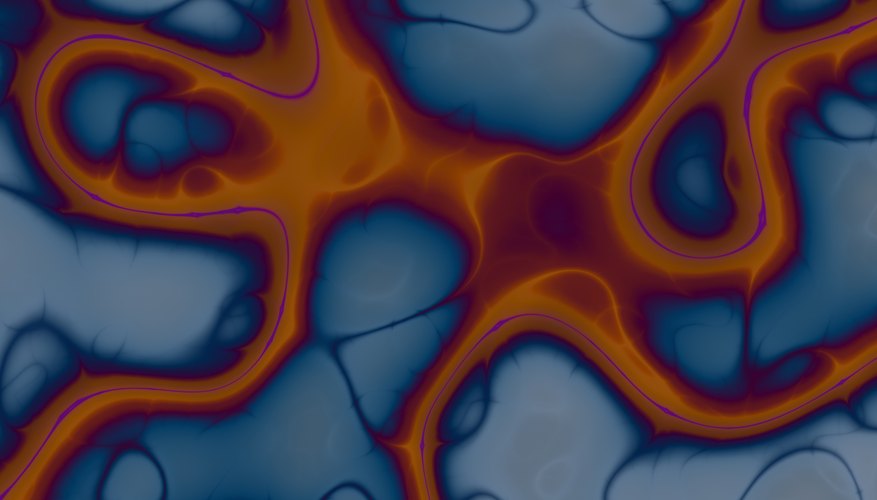 Jupiterimages/Photos.com/Getty Images
An ion is an atom that bears a specific electrical charge. The lipid bilayer, or phospholipid bilayer, of the cell membrane is a protective sac whose job is to keep water and other substances out and cell contents in. Ions can't cross this lipid bilayer on their own: they must be carried across by special proteins.
Repellent Membrane
Phospholipids are special fat molecules that contain one phosphate group and two fatty acids attached to a glycerol "backbone." Cell membranes are made up of two layers of phospholipids. The layers are arranged with their fatty acid "tails" pointing toward one another to form a water-repellent, or hydrophobic, surface. This keeps cellular contents in and surrounding fluid out. When the cell needs to transport an ion across this barrier, it uses a special doorway called a transport protein. These proteins come in three main types.
Hydrolytic Pumps
A "gradient" involves a change in degree. Chemical concentration gradients mark the transition between the interior and exterior of cells. A cell membrane's "electrical potential" refers to its electrical charge. Pumps are transport proteins that move ions against the chemical gradient or electrical potential of the phospholipid bilayer. This active transport is similar to forcing something to flow upstream -- the concentration gradient or electrical potential works against the ion moving in, so the pump must use energy to push it through. This energy is generated by hydrolysis -- breaking the chemical bonds -- of adenosine triphosphate, or ATP, the main cellular fuel.
Crossing Channels
Channel proteins are transport proteins that move ions across the cell membrane with a chemical gradient or electrical potential. This means that the ions are already chemically or electrically attracted to the place they're going -- the channel protein simply opens a gate so they can get there. Potassium channels are the most common and are almost always open because they're part of the sodium potassium pump -- the mechanism that keeps cell membranes intact. Channels for other elements open in response to specific biochemical signals.
Active Transporters
Transporters are special proteins that bind to specific ions and carry them one by one or in very small groups across the cell membrane. A uniporter binds to a single type of ion and carries it with the concentration gradient. Symporters tag along with ions that are moving with the concentration gradient and "borrow" their energy to force their transported ions against the gradient or potential. Antiporters use the channel opened by an ion that's moving with the gradient or potential to force their transported ion in the opposite direction across the membrane.