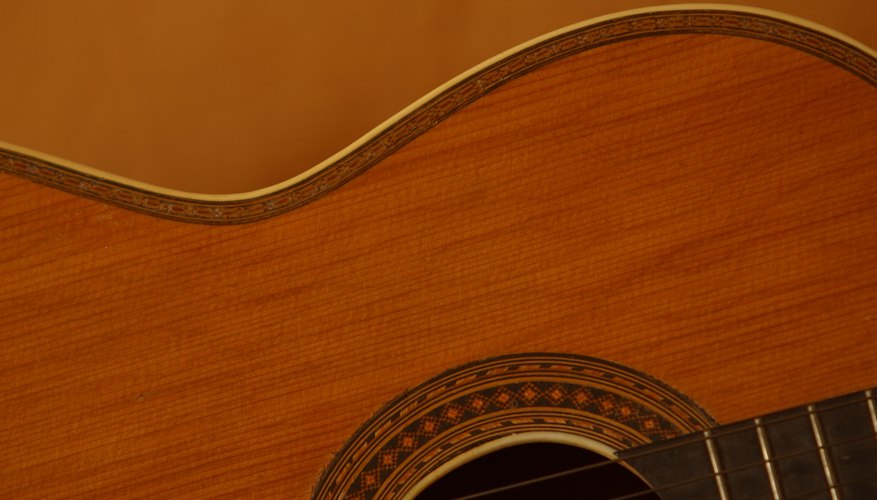 Photos.com/Photos.com/Getty Images
Samick Music Corp. is one of the world's largest manufacturers of musical instruments. You can purchase pianos, guitars and music accessories from official Samick dealers in the United States and elsewhere. Samick serial numbers are easy to read if you should ever need to do so.
Look at the beginning initial letters of a guitar or piano. They often stand for the company that produced the instrument. For example, a Silvertone guitar will begin with "SF."
Use a guide on the official Samick website to figure out less obvious serial numbers. For example, the Silvertone George Jones edition guitar is "SGET26." This stands for "Silvertone George Jones Getaway."
Research piano and guitar names to get a good idea of the name brands that often translate into serial numbers. For example, a Kohler & Campbell piano often begins with "KC," but sometimes a specific series in a piano brand will have a different serial number. For example, Pramberger Legacy Series baby grand pianos begin with "LC."