•••
Kerkez/iStock/GettyImages
​Sciencing may earn compensation through affiliate links in this article.​
Middle school is an exciting time when you're into science. You've gone beyond just learning principles (and reading stuff out of the textbook and in class) and you can start to try out actual science activities and experiments.
Chances are, you've done a few experiments already – like combining baking soda and vinegar to see what happens – but now you're ready to take it to the next level with safe science projects at home.
Experimenting with a science kit isn't just fun, it's also awesome for your GPA. The stuff you'll learn in high school will build on what you're doing in class now. So if you expand your skills with at-home experiments, you'll already be ahead of the curve in class later – and get yourself some even better grades in the process.
Plus, you'll get the chance to explore the types of science you like most. If you were super into that baking soda and vinegar experiment, there's plenty of chemistry kits you can try. And if you're a nature-loving type? There are kits to help you explore the world, too.
So get ready to sharpen your science skills and emerge as a young scientist in the making with these middle school science experiment kits!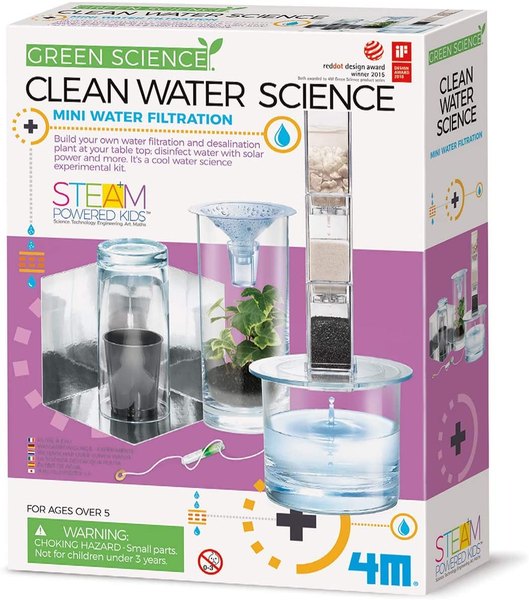 Clean Water Science: Mini Water Filtration Kit
Sure, you know clean water comes from the tap – but how did it get so clear? In this water filtration science kit, you'll learn the reason behind how we clean water and set up a mini water processing plant at home.
The kit works by setting up a progressive filtering process. The water flows through gravel and sand, which slowly filters out particles. Then it goes through an activated charcoal layer, which latches onto any lingering chemicals and removes them from the water. So you're left with clean, clear H2O.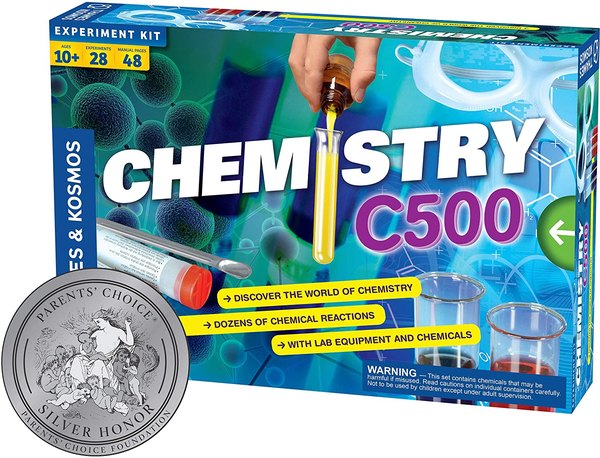 Thames & Kosmos Chemistry Science Kit
If you've curious about chemistry, this chemistry science kit is for you – it's a whole chem lab in a box! With 28 different chemistry experiments, you've got plenty of opportunities to learn new skills and explore the magic of chemistry.
Like the color-shifting power of pH. In one experiment, you'll add a chemical called litmus to a test tube of water and, spoiler alert, it'll look about the same – at least until you add vinegar, change the pH, and turn it bright red.
This kit includes goggles, too, so all your experiments will stay safe.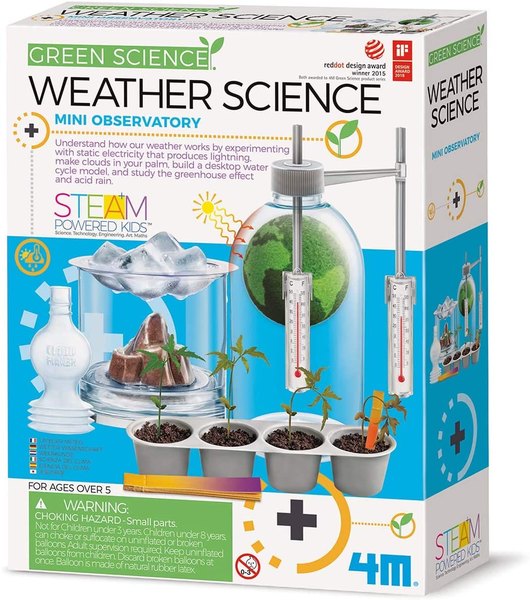 4M Weather Science Kit
Worried about climate change? Learn the science principles you need to truly understand climate and weather with this weather science lab.
This kit lets you recreate the climate patterns shaping the world at home. Set up a model to observe the greenhouse effect: How "insulation" in the environment contributes to global warming, kind of like how a blanket can eventually feel too warm. You can also create acid rain and observe how it affects plants – which, spoiler alert, is not good! You can even use static electricity to make lightning right at your desk.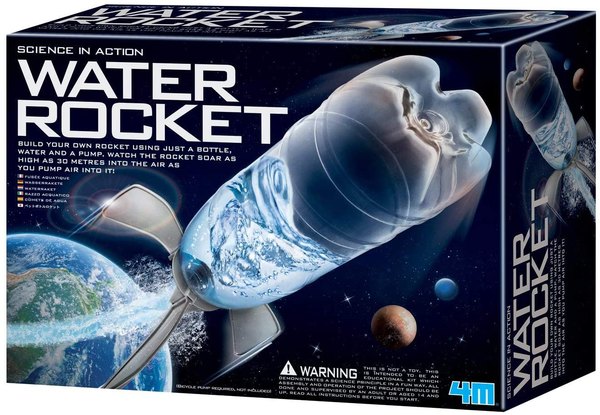 Water Rocket Kit
If you're looking for an exciting science experiment to do outdoors, this water rocket science kit is for you. All you need is a rocket, water and a bicycle pump and you can send your "rocket" flying an impressive 90 feet – or 9 stories – high.
How does it work? Through the power (or rather, the force) or pressure. See, the bicycle pump slowly pushes more and more air into your water rocket – and, as you try to push more air into the confined space of the bottle, the pressure builds up. Eventually, you create enough pressure to push the water out with enough force to launch your rocket.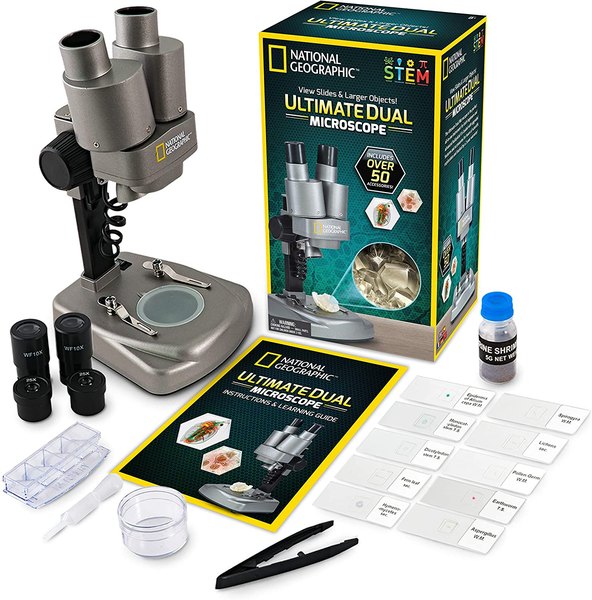 National Geographic Dual LED Student Microscope
Some of the coolest things in science are things you can't see with the naked eye – but you can see 'em now, thanks to this microscope science kit from National Geographic. Take a zoomed in look at the world around you with a library of 50 slides.
Check out what a fern leaf looks like up close, or look at the cross-section of an earthworm (and gain a whole new appreciation for the worms you see after a rainstorm). Or look at pollen germs, the little demons that make allergy season a drag.
​Bonus:​ the kit comes with blank slides so you can look at your own specimens too. Perfect for that middle school science fair project!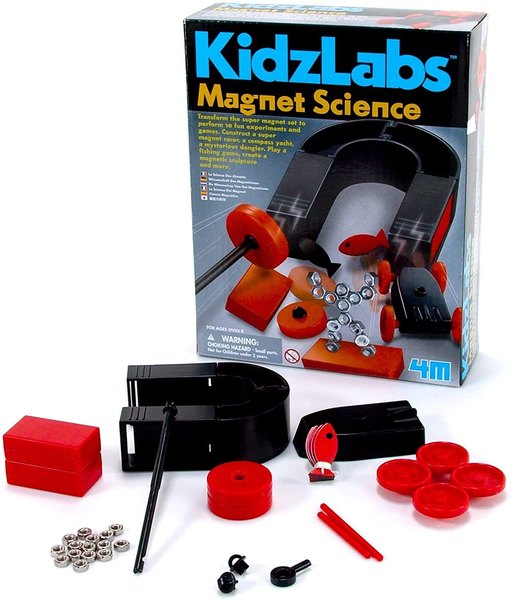 Magnet Science Kit
Want a simple science kit that makes learning feel like playtime? This magnet science project is perfect for you. It's super hands-on and helps you both understand how magnets work and why they matter.
Get hands-on to learn how magnets interact with each other – and observe what happens when you try to push two north sides of a magnet together. Then use what you learned to build a compass – it really works! – and go magnetic "fishing."
About the Author
Sylvie Tremblay holds a Master of Science in molecular and cellular biology and has years of experience as a cancer researcher and neuroscientist. Before launching her writing business, she worked as a TA and tutored students in biology, chemistry, math and physics.