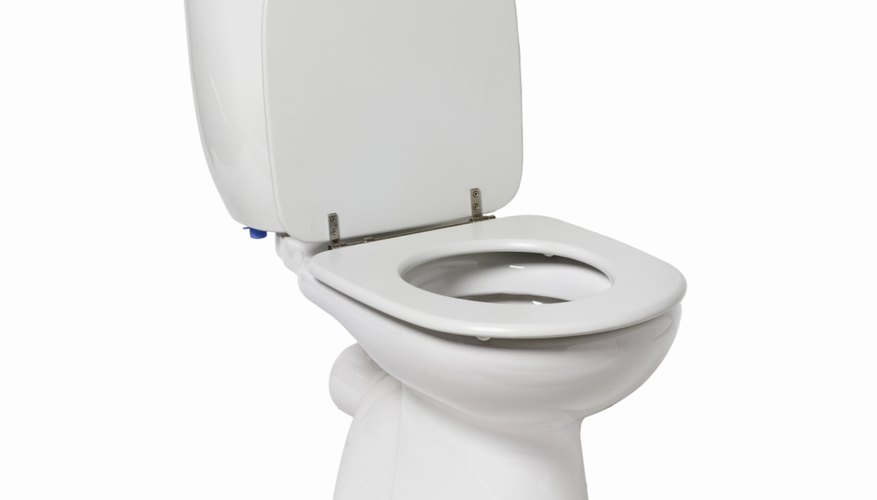 Stockbyte/Stockbyte/Getty Images
Though often used interchangeably with the word "waste," "pollutants" are by definition foreign substances that degrade the quality of an environment. "Biodegradable" means something can be completely broken down into different substances by microorganisms. Whether a biodegradable pollutant causes environmental problems, and the potential extent of those problems, depends on several factors.
Eye of the Beholder
Pollutants are inherently damaging to their immediate environment. Whether a biodegradable waste product acts as a pollutant depends in part on what it is. For example, both food waste and feces from agricultural animals are completely biodegradable products that, when confined to compost bins and agricultural fields, can make valuable fertilizer for growing food. Human sewage is also completely biodegradable, but is unequivocally a pollutant because it harbors human pathogens.
Location, Location, Location
Location also determines whether biodegradable waste becomes pollution. When food waste and animal feces make their way down storm drains and into waterways, they're no longer potential compost, but rather nonpoint source pollution -- part of a vast quantity of water pollutants of unknown specific origin. Their very biodegradability causes serious problems through eutrophication -- the unnatural addition of nutrients to freshwater and marine habitats. Eutrophication causes unnatural abundance of certain microorganisms and algae, whose activity and decay eventually robs water ecosystems of useable oxygen.
Degrading Truth
The transition of biodegradable wastes into pollution also depends on whether the products in question are truly biodegradable, and whether they can be degraded in the amounts in which they're deposited. Some consumer items, such as plastics, are advertised as biodegradable when in fact they're merely broken down by the action of air and sunlight into smaller and smaller pieces. This is not true biodegradation, which relies on microbes and other decomposing organisms to actually digest materials into energy and biological waste products. Fully biodegradable wastes, such as the animal feces mentioned previously, may become pollutants when they're released into the environment in quantities that exceed the environment's natural capacity to degrade them.
End Products
Biodegradable pollutants can also cause environmental problems based on where they're disposed and what they degrade into. Some disposal methods, such as placement in landfills, prevent virtually all biodegradation, regardless of how potentially biodegradable the material is. Similarly, some biodegradation produces intermediate or end products that can cause environmental harm, such as when buried waste produces the potentially explosive greenhouse gas methane.