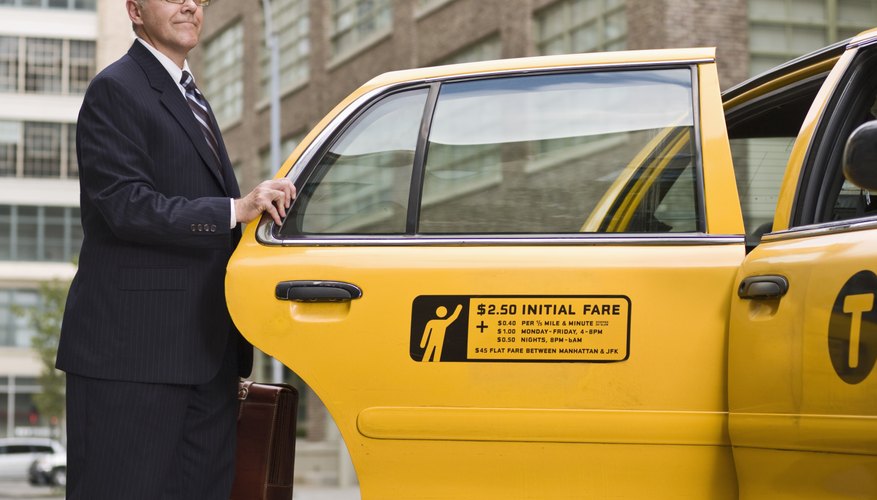 Aidon/Photodisc/Getty Images
Molecules within a cell are constantly on the move. Nutrients, waste products, proteins, fats, carbohydrates, minerals and many other biochemicals must be imported into or exported out of the cell. Organelles, which are membrane-enclosed structures within a cell, produce or consume specific molecules. Transport proteins within cell membranes allow molecules to diffuse across a membrane and vesicles help deliver molecules to the transport proteins.
Vesicles
A vesicle is a small round lipid envelope that delivers substances to where they are needed within the cell. A lipid is a fat molecule with an electrically charged head and two uncharged tails. A vesicle, like a membrane, has an inner and outer lipid layers. This is not surprising, because vesicles are tiny spheres that bud off from membranes. The charged heads face the surface while the neutral tails fill the space in between. The center of the vesicle holds, protects and transports molecules around the cell, including to the transport proteins that provide passage across a biological membrane.
Channel Proteins
Membranes contain permanent residents: carrier and channel proteins. Both span the width of a membrane and allow certain molecules to diffuse across. Normally, charged or large molecules can't diffuse through a membrane because they are repelled by the lipid tails. Transport proteins in the membrane solve this problem. Channel proteins don't require biological energy -- they respond to differences in concentration and electrical charge on either side of the membrane. In a process called facilitated diffusion, the physical forces open or close the protein's "gate," allowing certain molecules through. Various channel proteins work only with specific molecules that have the right voltage or chemical makeup to pass through.
Carrier Proteins
Carrier proteins can work through facilitated diffusion or active transport. Carrier proteins achieve the same results as those from channel proteins, but in the diffusion mode, rely on shape changes that occur when an eligible molecule approaches one end of the protein. The protein widens to accept the molecule, which then passes through the protein highway and emerges on the other side of the membrane. Carrier proteins are highly selective and only allow passage of molecules that match the protein's binding sites.
Organelles
Transport vesicles taxi proteins and other substances to a membrane's transport proteins and then fuse with the membrane, discharging their passengers at the entrance to a transport protein. Other organelles, such as the endoplasmic reticulum, or ER, and Golgi apparatus, prepare molecules, including proteins, hormones and lipids, and package them in vesicles for transport. Rough ER is studded with ribosomes that synthesize proteins, while the smooth ER manufactures lipids. Some vesicles from the ER enter the Golgi apparatus, which acts like a dispatcher to forward, and perhaps modify and repackage, the cargo to the correct destination. For secretory cells, ones that produce substances for use in other parts of the organism, the Golgi apparatus send vesicles to the cell membrane, where they exit via a transport protein.